Toronto FC: It's time for a complete reset this offseason
Toronto FC would benefit tremendously by going through a full reset this offseason
Well, that was a heartbreaker. Toronto's performance against Nashville was dreadful and highlighted just how important certain players (cough Marky Delgado cough) are to Toronto FC's success. After giving myself some time to think about the match and the current roster, I've concluded what I think a lot of Toronto FC fans have, it's time for a bit of a reset.
Before I go in on what I think Toronto should do, we need to acknowledge what the team was able to accomplish this season. They spent weeks in Hartford, away from their families, in a hotel, and came second in the league. Yes, the Nashville game was not good, but they had one hell of a season.
The end of that magnificent season, though, started to show Toronto's weaknesses. Specifically, the squads' age began to show. Omar Gonzalez was pretty dreadful during the final stretch of the season, Bradley played some of his worst matches in a TFC kit after returning from his MCL injury, and Jozy Altidore was a shell of himself all season.
Jozy Altidore
We knew this would come with Altidore, it had to happen eventually, but the dramatic drop off of him this season should be Toronto's biggest worry. This season, TFC were lucky if they got 60 minutes out of their 6 million per season DP, and that isn't good enough, especially with the emergence of Ayo Akinola as a potential future star.
So, and I wrote about this last offseason, it's time to move on from Altidore this offseason. Last offseason, I was still a little hesitant because he could have bounced back, but at this point, it's pretty clear that Altidore is on a pretty steep decline.
Would this be as big an issue if he were earning TAM money, probably not, but Altidore isn't a TAM player, he's one of the highest-paid in the league. There will be interested teams, but it's going to be tough to unload that salary. This also frees up a DP slot to sign either a younger DP or turn one of your upcoming stars (cough Ayo Akinola cough) into a young DP.
Bradley and Gonzalez
You'll notice that I haven't brought up the other two names I mentioned, and there's a reason for that. I think Altidore should be the only major piece, apart from Piatti if he won't accept a TAM deal (more on that in a second). This team has a lot of chemistry, and while Gonzalez and Bradley aren't what they used to be, they're still useful players.
Centre-back
If Toronto can bring in a better central defender, Gonzalez would be a great backup option. This would require Toronto to unload one of Zavaleta or Ciman, but they've needed to do that since last season, so we'll see if they'll be able to do that. It was a real weakness late in the season, particularly on set pieces and crosses. TFC needs a new defender who has some pace and can win balls in the air. If this player could also be confident on the ball, that would also be helpful, because Chris Mavinga is not the best with the ball on his feet. With Laryea, Auro, and Morrow as the wingbacks, Toronto will likely promote or bring in a new fullback as some added depth, but that is not a position of weakness right now. If they don't bring in a new central defender, they could struggle with the same issues next season.
Piatti is a tough decision for Toronto this offseason. While he was very good at times, I don't know if he was DP good over the entire season. If Toronto can keep him on a TAM deal, I think they should do it, but I wouldn't bring Piatti back on a DP deal. The club can find someone of Piatti's quality that won't be as injury-prone. While losing him would be annoying, it would be more beneficial, in my opinion, to bring in a player in their prime who could be around for longer than Piatti.
The Injuries
These need to stop. It's as simple as that. Toronto has dealt with injuries for years now (as I wrote about during the last offseason), and it's unacceptable that it continues to happen. There needs to be some sort of change in either the training sessions, the medical staff, or the trainers. The injuries are costing Toronto seasons, and they can't afford for that to keep happening.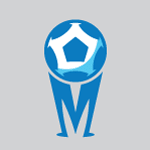 Want your voice heard? Join the MLS Multiplex team!
Write for us!
Will these moves happen
The unfortunate answer is probably not. We are in the middle of a global pandemic, people are struggling. I highly doubt that TFC will go through a restructuring right now simply based on the current climate. At most, based on the lack of recent additions and subtractions, I could see TFC bringing in a new central defender and shipping out one of the other CBs. The unfortunate truth is that TFC is third on the MLSE depth chart. The Toronto Maple Leafs and Toronto Raptors will be ownerships priority and based on the money that was likely lost over the last nine to ten months, seeing them spend a small fortune is unlikely.
Toronto FC management needs to take a look at this team and think about whether or not they will be able to contend with the current players for the next five years. If they don't believe they can continue to contend with this roster five seasons from now, then this offseason might be the one where Toronto are busy in the transfer window. Players are cheaper than they've been in years, and it might be smart for TFC to capitalize on the financial stability that they are blessed with to try and play the long game and earn a profit through the transfer market.