Toronto FC: Time to move on from Jozy Altidore?
Jozy Altidore is getting up there in age and has injuries adding up left right and centre. He has been a star for Toronto FC, but is it time to move on?
Jozy Altidore has been a centrepiece for Toronto FC since he joined the club in 2015. He had an immediate impact up top for Toronto through his use of his superb athleticism and strength.
For three years, he was one of the most valuable players on the pitch for Toronto and scored some of their most important goals.
Altidore's repertoire of goals includes the MLS Cup-winning goal in 2017, a 2016 playoff goal against Montreal, and multiple CCL goals in 2018. He has been a force in cup matches and playoffs. If Toronto FC didn't have him, they wouldn't have had as much success as they've had over the past five years.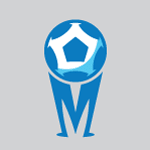 Want your voice heard? Join the MLS Multiplex team!
Write for us!
However, Altidore is not entirely impervious. He does have his faults. First of all, his work-rate is sub-par. Altidore is offside more than he's onside during games, which is a big problem. It was a massive issue for the team's counter-attack because they couldn't spring their most dangerous offensive weapon, exploiting his size and strength to dominate defenders to create an opportunity. If Altidore tried to get onside, it would create another option for Toronto's midfielders, but he hasn't done that in at least two seasons.
Secondly, he struggles with his lack of endurance. He will usually get through a full 90 minutes, but he tends to get pretty tired late in games. Altidore's size plays a large part in this. One of his biggest strengths can become one of his major weaknesses.
Another key to his poor stamina is the fact that he's injured all of the time, and this, in all reality, is the biggest issue that Toronto FC have repeatedly had to overcome. Since he joined the team in January 2015, Altidore has only played more than 25 games twice and has only played over 2000 minutes once. This is an issue in and of itself. It is even more problematic when he is one of the most expensive players in MLS.
Per the MLS Players' Association, Altidore earned $6,332,250.04 last season. Only Michael Bradley, also of Toronto FC, and Zlatan Ibrahimovic, who brought in an equal amount in commercial sales and then some and has now been replaced by an even greater commercial individual, earned more than the striker.
Yes, Altidore has produced at an excellent rate when he has played, but he simply has not been healthy enough. If you need an example of his injury problems, just this week, it was announced that he missed training because of neck spasms.
A caveat to any actual departure is that Altidore signed a contract extension last year and would likely be pretty opposed to a move (if you could even find someone to take his salary), especially if it's out of North America.
As a result, it is unlikely that the team will move on, but it is something that they should probably start to look into a bit more seriously. As has been proven ever since their inception, the three DP slots are invaluable to an MLS Cup-chasing team, and it is questionable whether having an injured striker filling one of them is smart business.
Whether Toronto FC just explores the possible options or more aggressively explores the possibility of life without Altidore, the conversations about Altidore's future with the team need to begin very soon. He is becoming as much a hindrance as a help, and that is an issue that needs to be solved.