Houston Dynamo: Busy filling out rosters on multiple levels
The Houston Dynamo are restructuring their rosters, both in MLS and the USL's Rio Grande Valley FC Toros. Tab Ramos is preparing his team for an MLS Cup run.
This week, the Houston Dynamo have finished out their 2020 MLS roster by re-signing three international players.
They could still use a starting goalkeeper or two, of course, but re-signing international players, two midfielders and a defender, has filled the Houston Dynamo roster with competitive players throughout.
Hondurans midfielder Boniek Garcia and defender Mayor Figueroa have inked another season, while El Salvador midfielder Darwin Cerén will also remain in Houston next season. Meanwhile, on on the goalkeeping front, the Houston Dynamo have continued to wait for the right goalkeeper to come into view for the 2020 season. Expect that decision close to New Year's Day.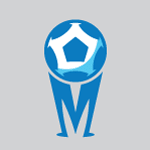 Want your voice heard? Join the MLS Multiplex team!
Write for us!
That aside, new head coach Tab Ramos and the front office have confidence in the 23 players now under contract for their roster. Digging deep, the Houston Dynamo front office made massive decisions on the USL Championship roster of affiliate team Rio Grande Valley FC Toros, playing in Edinburg, Texas. They left seven players on the roster for the 2020 season.
While the front office declined options on eight of the players from the Toros' 2019 roster, another eight are simply out of contract. Expect some of that number to return for 2020. These players will suit up for Houston in lesser matches outside of MLS, such as early ties in the U.S. Open Cup.
One of those players is forward Aldo Quintanilla. In the fourth round of U.S. Open Cup competition, he scored two of the five goals for Dynamo against NTX Rayados in a shutout. For the Toros, Quintanilla scored five goals in 22 games. That places him second on the team last season.
Another scorer for Dynamo in that Open Cup game was Matias Zaldívar. He is also out of contract with Rio Grande Valley Toros. The attacking midfielder currently has a roster spot on a team in his home nation of Argentina, Club Sportivo Italiano. The team plays in Argentina's third tier of soccer in an 8,000-seat stadium located in greater Buenos Aires.
While Zaldívar factored as one of the USL squad's offensive weapons, especially from set pieces and corner kicks, he strongly expressed a desire to play in Argentina. So it's less likely he'll be back with the Toros and — when given the opportunity — Dynamo U.S. Open Cup games.
With a new Houston Dynamo head coach in Tab Ramos and a fresh focus on winning championships in all their competitions, the organization is tasked with finishing out all their rosters soon. And thrilling supporters soon after New Year's Day once they show who they're playing.