Houston Dynamo: William Yarbrough the goalkeeper solution
With just one goalkeeper on the roster, the Houston Dynamo have a goalkeeping problem. Thankfully, they have identified William Yarbrough as the solution.
Those anxious looking at the Houston Dynamo roster see Michael Nelson all alone in the goalkeeper spot and worry. He has never started a game for the club. That should make supporters nervous.
The starting goalkeepers for the past several seasons are gone. Tyler Deric was the first Dynamo Academy player and second homegrown to make the senior roster. He was let go; his option wasn't exercised by the club.
Back-up Joe Willis is now on the Nashville SC roster. He will likely start in 2020. In 2019, while technically a back-up, he started 27 games for the Houston Dynamo. That amounted to 2,430 minutes, in which he made 88 saves. These need to be replaced.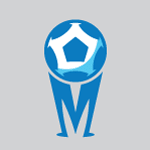 Want your voice heard? Join the MLS Multiplex team!
Write for us!
Thankfully for the Houston Dynamo, they are away of their goalkeeping problems and are working hard to fix it. This offseason, the Dynamo are in line to sign William Yarbrough, former goalkeeper for the U.S. Men's National Team.
Yarbrough has been at Club Leon in Liga MX. Without suggesting when it might happen, soccer reporter Victor Araiza and broadcaster Glenn Davis confirmed they're aware of Houston's interest in getting Yarbrough on the Dynamo roster.
Recently, Araiza went so far as to say negotiations had reached the final hurdle, that being the transfer fee. Everything else had already been agreed upon.
Over the past few seasons, Yarbrough has mostly been a reserve. However, that adds up to 192 appearances since 2012.
New Dynamo head coach Tab Ramos has been tasked with getting the Houston squad out of the doldrums and back in contention for MLS Cup, beginning now. The team wouldn't be so careless as to allow both their starting goalkeepers to leave without someone in mind who helps clear the path to that lofty goal.
So far, the only name that's leaked out into media is Yarbrough.
The scouting reports from his days on the U.S. Men's National Team suggest he'll be exciting to watch on the Houston pitch, if an acquired taste.
He's been one of those keepers with a history of successfully charging out of his penalty area to attack the ball. He can be loud and mouthy but, as the son of missionaries, it is unlikely his language will offend anyone within earshot.
While goalkeepers who frequently run out of the box sometimes make supporters cringe at blunders, Yarbrough earned a Liga MX reputation as the best at distributing the ball once he's snatched it.
Right now, the lead goalkeeper job at Houston Dynamo looks like William Yarbrough's to lose. So supporters should practice getting over their cringes right after New Year's Day and get ready to ride a roller coaster to the MLS Cup in 2020.