MLS should invest into neighborhood teams for the 110th US Open Cup
I know that there are 29 franchises in the MLS with many more to be added if the rumors are true but what if the growth started organically?
What I mean by this question is why should there be only one or two city teams? why not have each different neighborhood have its own team and if it needs to happen consolidate? Let's talk about England and the English Football Pyramid.
There are 92 teams at the professional levels (Premier, Championship, League One and League Two) with many teams being from parts of a city. London is a prime example of this phenomenon where it has 13 teams out of the 92, Manchester has seven within these ranks.
MLS needs to invest more in neighborhood teams to continue the growth of US soccer
For cities like New York, Chicago, Los Angeles, and Boston there are plenty of teams of yesteryear as well as the present. Just in New York City, there are ten teams that are in the first four steps of the US Soccer pyramid, not to mention 17 other teams who have won the US Open Cup and who have folded or played in the amateur ranks. Most of these are representatives of ethnic groups or neighborhoods.
Most people who claim to love the sport can only say teams who play in the MLS or rarely in the USL Championship. In my daily life, I told a swimmer that his hometown has a professional team and that was news to that person.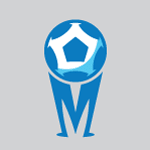 Want your voice heard? Join the MLS Multiplex team!
Write for us!
So on the 115th anniversary of the US Soccer Federation's founding, why can't the MLS and the USSF be proud of the history of the sport in the United States? In short, why not honor the history of the sport by not only throwing money around to these teams but by building the infrastructure to make them succeed?