Where does Charlotte FC Go After Sacking Miguel Angel Ramirez?
As I'm sure you have seen by now, expansion side Charlotte FC has decided to move on from manager Miguel Angel Ramirez after just 14 MLS matches. This move came as a surprise to many for two reasons, 1. it's still very early in the season/his tenure and 2. Charlotte has not exactly been bad per se.
Charlotte currently has 16 points through those 14 matches which has them tied for 8th place in the Eastern Conference Table. While that is not a record breaking start to the franchise's tenure in MLS, it is a lot better than other expansion teams have fared. While they have not started as quickly as some recent expansion clubs such as Atlanta United or LAFC, it is better than others.
Miguel Angel Ramirez' tenure was seemingly turbulent from the get-go for Charlotte. Remember when he told the media right before the season started that Charlotte was "screwed"? Yeah, not the best way to instil confidence amongst fans. However, Charlotte has seemingly surpassed expectations so far.
Offense has been the biggest issue so far for Charlotte. Designated Player Karol Swiderski has looked really good so far with four goals and two assists and is currently representing Poland in the UEFA Nations League. However, the rest of the offense has been fairly pedestrian. Charlotte has scored just 13 goals this season, which is tied for the lowest output in the league.
Miguel Angel Ramirez has been sacked by Charlotte FC
However, the Charlotte defense has been really strong, conceding just 18 goals on the season. Goalkeeper Kristijan Kahlina has been fantastic in net, registering 49 saves with a save percentage of 73.1%.
Charlotte has been very hush so far about why the decision was made to sack Angel Ramirez and truth-be-told we will likely never hear the full story. However, Charlotte still has a lot to play for this season as they are right in the middle of the playoff hunt just under halfway through the season.
Where does Charlotte go from here?
The biggest key for Charlotte in my opinion is to find an organizational direction and to get everyone on the same tracks with that direction. With Angel Ramirez doing a fine job as manager, the argument could be made that he and the front office were not on the same page from the get-go.
The next biggest thing for Charlotte is to find more offense. Swiderski has the potential to be a ten goal player, but the club needs other options to step up. I believe 2022 #1 overall pick Ben Bender has a strong future, but Charlotte could also use more from him in the short-term and I think that he will play stronger as his rookie season wears on.
A part of both of those could be adding more talent. As Charlotte begins to move forward with their vision of what their franchise will be and as they search for more goals, this summer transfer window could be the opportunity for the front office to make moves to improve the roster. Whether it be a small MLS trade or adding a 3rd DP, Charlotte could benefit from making some squad additions.
Again, Charlotte is in a solid place at the moment even if there is coaching turnover. Whatever the reason for the coaching change, Charlotte definitely has a shot at making the playoffs this year as an expansion team and could make some noise from there.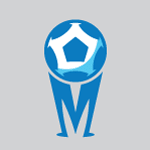 Want your voice heard? Join the MLS Multiplex team!
Write for us!