LA Galaxy went from envy of the league to cautionary tale
It's December 7th, 2014, and the celebrations are just kicking-off in Los Angeles. Courtesy of a dramatic Robbie Keane strike in the 111th minute, the LA Galaxy celebrates their fifth MLS Cup. It's the third title in four years for the preeminent squad in Major League Soccer, and this one follows another dominant season that saw LA lead the league in goal differential (+39).
The good times will surely keep rolling with this dynasty Head Coach Bruce Arena has been in charge of since 2008, right? Perhaps, Galaxy supporters would have celebrated a little harder knowing that a trip to the playoffs was no longer assured. Or maybe just the simple fact of knowing they have a competent defense.
Either way, they couldn't have seen the steep decline LA has endured since 2014 and a process that would only accelerate following Bruce Arena's departure to coach the USMNT. From the heights of MLS glory to scraping away in the bottom of the standings, the Galaxy only has themselves to blame.
Slippery Slope For LA Galaxy
Following the Galaxy's 2014 championship, the organization saw Landon Donovan's pre-season announcement of retirement finally come true. After 253 appearances, 113 goals, and 85 assists, the Donovan Era, which brought four MLS Cups, was over. Along with him, another key figure in midfield Marcelo Sarvas would also depart.
For years the Galaxy had focused on winning, in part by hitting on signings with their Allocation money or by getting talented Designated Players, mostly in attacking areas. At the time, it made sense as L. A featured an impressive and longtime backline that included 2011 MLS Defender of the Year Omar Gonzalez, fan-favorite Aj DeLaGarza, and the consistent Todd Dunivant.
2015 new arrivals would include Liverpool icon Steven Gerrard, Sebastian Lletget, and Giovanni Dos Santos. Gerrard would replace Marcelo. LA would wait for 21 games for Gerrard to finally lace up for the Galaxy as he joined following the conclusion of Liverpool's season. While it may be easy to remember Gerrard as a flop, the midfielder was not nearly as bad as some will make him out.
Time and injuries surely had zapped Gerrard of most of his ability by the time he landed in the US, but he still managed five goals and 12 assists in 34 appearances. Gerrard simply wasn't as effective in a box-to-box role as many supporters and executives in the Galaxy front office thought he would be. Throw in difficulties adjusting to a new league, and the travel arrangements and the former Liverpool man would be gone at the end of 2016.
Donovan, a dynamic midfielder used to playing out wide, was coming off a career-high in assists, 14, when he hung up his boots. As the Galaxy's creative focal point for years, Donovan would be the biggest challenge to replace. In came 23-year old Sebastian Lletget to take up the American legends spot and, as expected, struggled to replicate Donovan's creative output. In 21 matches, Lletget managed eight goals but failed to register a single assist.
Giovanni Dos Santos would be brought in for $7M beginning a tenure that started like The Dark Knight but ended like Suicide Squad. Although a versatile attacker, Dos Santos would struggle with tactical fit and fitness throughout his time. While LA replaced its losses with talent, it was putting square pegs in round holes.
LA Galaxy Falling Apart
The 2015 season ended for the Galaxy in the first round, a 2-3 loss to the Seattle Sounders. Following the season, stalwarts Juninho, Omar Gonzalez, and Dunivant would leave. So it was Arena, and the team geared up for another run.
In the off-season, LA signed forwards Emmanuel Boateng, Mike Magee, midfielder Jeff Larentowicz, and former A.C Milan man Nigel De Jong. Meanwhile, 33-year old Jelle Van Damme and 36-year old Ashley Cole would enter the now revolving door of defenders brought in to address the once formidable backline.
De Jong would be released just six months down the road for being seemingly more interested in getting his opponents sent to the ER than doing anything productive in midfield. Boateng, Cole, and Van Damme would all find a role with the club, yet despite LA's talent, they would struggle throughout 2016. Landon Donovan would even end his retirement to aid his Galaxy.
Forwards Robbie Keane and Giovanni Dos Santos found it unable to co-exist up top in a 4-4-2, leaving Arena unable to play his most dangerous goal threats together. Age would further play a role as Arena needed to change his system to suit aging veterans like Magee, Larentowicz, Keane, and Gerrard as the four were visibly nearing the end of their careers. This forced Arena to experiment, finally abandoning the 4-4-2. The club tried a 4-3-3, which failed, and then a 4-2-3-1, used in their quarter-finals loss to a much less talented Colorado Rapids squad.
To the Bottom For LA Galaxy
Following the season, Arena would leave the club to pursue an ill-fated tenure with the USMNT. Club legend Robbie Keane left the club. Donovan retired-again. DeLaGarza d was traded for Allocation Money.
Houston selected centreback Leonardo and his 68 appearances in the 2016 Re-Entry draft. Dos Santos's injuries started to become a thing.
Reserve team manager Curt Onalfo was hired to replace Arena and was quickly seen as a mistake. Under Onalfo, players seemed uninterested, the team dysfunctional, and coaching decisions questionable.
One of Onalfo's biggest problems was in goal. After a breakout season in 2016, Brian Rowe regressed significantly in 2017. In 13 starts, his Goals against per 90 (GA90) rose from 1.07 to 1.78, and he began splitting time with backups Clement Diop (2.21 GA90) and Jon Kempin (2.06 GA90)
A notable moment of Onalfo's tenure was Boateng and Cole blatantly avoiding a handshake from their coach. Indeed this spoke volumes about how players respected Onalfo. Ultimately, Onalfo would be fired after going 8W-4D-11L. Former Galaxy Head Coach Sigi Schmid would replace him.
Schmid, the winningest coach in league history and two-time MLS Cup winner, came off a tumultuous ending to his career in Seattle, where the fan base had been calling for his head for years. In name, he was the perfect hire for a club that for so long demanded success. Unfortunately, LA learned that name value does not equal wins.
An influx of poor investments would mark Schmid's tenure to patch up the teams' issues in an effort to contend. If Schmid and the front office had spent $4.73M on improving that area instead of on Jonathan Dos Santos, maybe he would have been successful. Instead of any meaningful investment in that department, Michael Ciani, Jørgen Skjelvik, and Rolf Feltscher were among imports. All three made the defense objectively worse rather than better. At the same time, the inconsistent David Bingham was brought in to start between the sticks.
Arguably, Schmid's most regrettable move was trading striker Gyasi Zardes to Columbus Crew for striker Ola Kamara and $400,000 in Targeted Allocation Money. Kamara played a single season in LA before leaving for China, while Zardes has scored 44 times in 82 matches for Columbus.
The sentiment that the game had passed Schmid became more and more real each match until he stepped down, with the Galaxy 10W-10D-8L in his second season despite the iconic Zlatan Ibrahimovic scoring exploits. Zlatan, brought in early in 2018, could not fix the Carson-based clubs' obvious issues; the Galaxy's shambolic defense would ship 64 goals.
Since Schmid, LA has had Dominic Kinnear on two separate interim occasions and recently, permanently, former Boca Juniors manager Guillermo Barros Schelotto at the team's head. Under Schelotto, LA made it to the quarter-finals of the 2019 playoffs despite their woeful defense, and mainly on the back of Zlatan's 31 goals. Following the season, the 38-year old striker would depart for AC Milan, and LA would continue the band-aid strategy.
Disappointing forward, 31-year old Chicarito was purchased for $9.43M to give themselves a star to compete with crosstown rival LAFC's Carlos Vela, and Argentine Christian Pavon took on a $1.96M loan. Over the past five seasons, only one defender has was purchased with Allocation Money, 31-year old Giancarlo Gonzalez, who has underwhelmed.
Schelotto saw his reign end in October following a 5-0 thrashing at Portland Timbers' hands. In 59 matches, the Argentine went 24W-6D-29L, eventually finishing 10th in the Western Conference, missing the playoffs for the third time in four years. Galaxy front office would begin their search for their fourth head coach since Arena.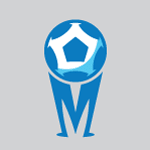 Want your voice heard? Join the MLS Multiplex team!
Write for us!
A New Day For LA Galaxy
LA enter 2021 in a position to embrace a rebuild, finally. The club will feature a roster with an average age of 23 and a bevy of academy products. Supporters will watch youth like Julian Araujo, Efrain Rodriguez, Adam Saldaña, Jalen Neal, and more work to bring stability. No longer can quick fixes and "sexy" signings cover up the teams glaring issues.
Former Toronto FC Head Coach Greg Vanney has accepted the challenge of restoring the Galaxy to its former heights. During his seven years in charge of Toronto, Vanney led the team to the 2017 MLS Cup and consistently displayed tactical flexibility.
Vanney has endured all the trials and tribulations at the MLS level, experienced success, and most importantly, can instill and build a culture to a team searching for an identity. Only time will tell if Vanney will be the right man for the job or its next victim.