Philadelphia Union Vs Portland Timbers: 3 things to watch for – The unbeatens battle
On Wednesday night, the Philadelphia Union and the Portland Timbers face off in the first MLS is Back semi-final. Here are three things to watch for.
The Philadelphia Union arrived to the MLS is Back party last week with a 3-1 thumping of apparent contenders, Sporting Kansas City. It was one of the most impressive performances of the competition, a sign of real intent from a young and improving team that is ready to compete with the established elite.
And now they have a chance to challenge one of that very elite, the Portland Timbers, who have semi-serenely progressed their way through the MLS is Back Tournament without losing a match. The Timbers are wily, experienced, and extremely difficult to beat. But can they contain a vibrant Union?
Here are three things to watch for when the pair meet in the MLS is Back semi-finals on Wednesday night.
3. Valeri the super-sub?
Diego Valeri has been the beating heart of the Portland Timbers for many years. The Argentine creator is one of the greatest players in MLS history. A former league MVP, a multiple team-MVP, a brilliant blend of deft artistry, ruthless finishing, and deceptive athleticism and speed, he has been joyous to watch throughout his time in MLS.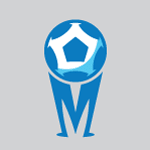 Want your voice heard? Join the MLS Multiplex team!
Write for us!
However, his time as the Timbers' inspiration is perhaps coming to an end. In the offseason, he renegotiated his contract such that he is no longer a DP, allowing Portland to sign Yimmi Chara, and in the quarter-final against New York City FC, he started on the bench, Sebastian Blanco starting in behind the central striker instead.
Valeri being Valeri, though, still impacted the game, scoring a brilliant goal from off the bench, bringing down a difficult high ball, playing a one-two and finishing in the bottom corner. Should he continue in this role from off the bench, he might be the best super-sub in MLS. Suddenly, it adds another dimension to an already devastating Timbers team.