New York City FC Vs Portland Timbers: 3 things to watch for – Battle of the Argentines
New York City FC and the Portland Timbers are set to face off in the MLS is Back quarter-finals on Saturday night. Here are three things to watch for.
On Saturday night, New York City FC and the Portland Timbers face one another in the final quarter-final matchup of the MLS is Back Tournament. Both teams have had very different journeys to reach this point, with Portland finishing first in their group and then having to battle through their Round of 16 match against FC Cincinnati and NYCFC scraping through the group stages but then cruising past Toronto FC.
But no matter the journey, both sides have a daunting challenge ahead, and they must remain focused throughout the game. As we have seen, anything can happen in the MLS is Back Tournament and both of these teams are now gearing up to make a run at the title.
Here are three things to watch for.
3. The midfielders of Argentina
New York City FC and the Portland Timbers have talented and unique players across the pitch. But for both, it is two Argentine stars that truly stand out.  NYCFC's Maxi Moralez and the Timbers' Diego Valeri are big MLS names, and for good reason. When either is on the pitch, they invariably make the crucial difference.
Last season, Moralez led the team with 20 assists. His passing ability is key to NYCFC's combination play, improving the many threats around him. Players become more concise and compact, and it becomes easier to move the ball towards the attacking third. Against Toronto FC, Moralez's no-look pass to Valentín Castellanos was sumptuous, creating space for his teammate in the process.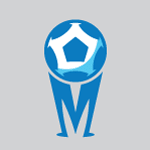 Want your voice heard? Join the MLS Multiplex team!
Write for us!
Valeri has had a longer MLS career and, at this point, has solidified his legend status.  While he joined the Timbers in 2013, from 2016 to 2019, Valeri has scored 53 regular-season goals and provided 46 assists. He won league MVP back in 2017, and, like his compatriot Moralez, he improves those around him and is a force in the attack.
While both Moralez and Valeri are getting up there in age, their talent is undeniable and they will be the key attacking pieces for each team on Saturday night. Which of these Argentine creators is able to impress themselves on the match more frequently will go a long way to determining the ultimate victor.