Philadelphia Union Vs Sporting KC: 3 things to watch for – Best vs. best
The Philadelphia Union and Sporting KC meet in Thursday's opening MLS is Back Tournament quarter-final matchup. Here are three things to watch for.
Sporting Kansas City and the Philadelphia Union combined for just one goal in their Round of 16 matchups. Sergio Santos scored the winner for Jim Curtin and the Union in their 1-0 win over the New England Revolution. As for Sporting KC, they were unable to separate themselves from the depleted Vancouver Whitecaps in the 90 minutes but Tim Melia came up big to set up Gianluca Busio to score the winning penalty to push SKC into the quarter-final with a 3-1 penalty shootout win over the Whitecaps.
Now the pair meet in the quarter-finals hoping for their attacks to rebound. And if they do, this will see two of the best teams in the competition do battle, with the winner sealing their spot in the semi-finals against the winner of New York City FC and the Portland Timbers.
Ahead of an exciting matchup between two sides that have a real chance at winning this tournament, here are three things to watch for.
3. Don't fix what isn't broken
After two straight shutouts with club legend and captain Matt Besler sitting on the bench, it would be a surprise if he starts on Thursday, especially after stating on Twitter that he did not mind sitting on the bench as long as the team is winning and finding success. From the sounds of it, it doesn't look like Besler is anticipating a start on Thursday.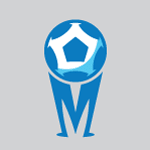 Want your voice heard? Join the MLS Multiplex team!
Write for us!
Following the narrow 3-2 win over the Colorado Rapids, the Overland Park, Kansas native was replaced by Graham Smith, who has stepped up and played well defensively. While Peter Vermes might have initially dropped Besler to the bench for rest, Smith's performance impressed Vermes enough to keep Besler on the bench for their Round of 16 win over Vancouver.
Vermes is not going to try to fix something that isn't broken, and the Sporting KC defense is not broken. In Besler's two games this tournament, the team gave up four goals total, including two in stoppage time against Minnesota and one against the nine men of the Colorado Rapids. Since Smith has stepped in, the team has yet to concede. It is surprising to see Besler on the bench, yes, but that will not change here.