Colorado Rapids Vs Minnesota United: 3 things we learned – Minnesota takes second
Minnesota United took second spot in Group D with a 2-2 draw against the Colorado Rapids on Wednesday night. Here are three things we learned.
With qualification on the line, Minnesota United made sure of their place of the knockout stages with a 2-2 draw with the Colorado Rapids on Wednesday night. The Rapids took the lead from a turnover in midfield when Diego Rubio picked his head up and picked out Kei Kamara who calmly slotted home.
But the Loons ultimately fought back with Ethan Finlay's toe-poke, equalizing off a sweet delivery from Jan Gregus. Finlay then handed the Loons the lead just seven minutes later. However, Jonathan Lewis came off the bench to score his third goal as a substitute with a left-footed half-volley effort. The result eliminates Colorado while Minnesota takes second in Group D.
Here three things we learned from a thoroughly entertaining 2-2 draw.
3. No Kevin Molino? No problem
Kevin Molino was expected to be a big miss for Minnesota United. Yet they handled the absence of their star attacking player well. Ethan Finlay's brace overcame Colorado's opener and gave them the lead. Gregus, meanwhile, was full of distribution and drive from midfield which really helped the team navigate possession.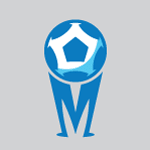 Want your voice heard? Join the MLS Multiplex team!
Write for us!
Adrian Heath admitted on the broadcast to not making changes so it wouldn't ruin the flow of his team, who secured a win and a draw in their opening two matches of the competition. His decision was aided by a brilliant display by Ethan Finlay out wide. Straightforward, Finlay ran at his markers, got a brace and looked a threat every time he received the ball.
Molino will be a welcome addition once he returns as the Loons head into the knockout stages, of course. He is an intelligent, creative, skilful attacking player who would improve most MLS teams. However, Minnesota proved here that they have more attacking depth than many gave them credit, and that makes them dangerous in the knockout stages.