Real Salt Lake Vs Sporting KC: 3 things we learned – SKC youngsters shine
Sporting KC secured their spot in the Round of 16 with just their second win over Real Salt Lake since 2016 on Wednesday morning. Here are three things we learned.
With plenty on the line, Real Salt Lake and Sporting Kansas City played out an intense, nervy contest on Wednesday morning. Johnny Russell opened the scoring with the quickest goal of the tournament after just 51 seconds, finding the back of the net from a corner kick that pinballed around the box until he volleyed home from the penalty spot.
Real Salt Lake slowly grew into the game and finished the half looking the better side, but Gerso Fernandes supplied the finish to secure SKC's advancement past the Group Stage in the 86th minute.
Here are three things we learned from Sporting KC's 2-0 win.
3. Indifferent RSL Performance
Already into the Round of 16, Real Salt Lake didn't exactly sparkle in Wednesday's 2-0 loss. Defensively, they were pretty solid accept for the second goal, in which Donny Toia allowed Gerso Fernandes to find the inside route far too easily. Their main issue was at the back, but rather the lack of creativity going forward.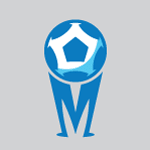 Want your voice heard? Join the MLS Multiplex team!
Write for us!
It didn't seem like there was a great urge to find the equalizer. While they grew into the game pretty well and looked the better side going into halftime, they still never tested Tim Melia in goal. With 58% of possession, little of it really had any purpose. They had five shots and only one of those was on target. It was a simple save from a weak shot. Without Albert Rusnak, RSL's attack looked much less threatening.
They were hoping that Justin Meram could deliver in Rusnak's absence. The Iraqi international had a good run with the Columbus Crew earlier in his career but hasn't found great success in recent years. At 31 years old, he will need to bring his experience and quality to guide Real Salt Lake to more success going forward.