LAFC Vs LA Galaxy: 3 things to watch for – Chicharito's first El Trafico
On Saturday night, LAFC and the LA Galaxy meet in a crucial Group F fixture. Here are three things to watch for ahead of the first El Trafico of the season.
When the MLS is Back Tournament groups were announced, one of the immediate pairings that caught everyone's eye was the Los Angeles Galaxy and Los Angeles FC. The California rivals have a brief but exciting history, and although this match won't be played in the City of Angels, the intensity and passion of the derby should be on full display when the pair meet on Saturday night.
The Galaxy have the most to lose. They lost to Portland Timbers in their first fixture, and, despite Javier Hernandez's first Major League Soccer goal, now face disaster if they were to lose here. LAFC had to come back from a 3-1 deficit at half-time to earn a point against the Houston Dynamo. Both teams have had disappointing starts to the tournament but they enter this match with their sights set on qualifying for the knockout round.
Here are three things to watch for.
3. Dealing with Zlatan, Vela absences
For the first time in the rivalry, neither Zlatan Ibrahimovic nor Carlos Vela will not be on the pitch. These two players helped define the early stages of this derby as one of the most anticipated fixtures to look forward to.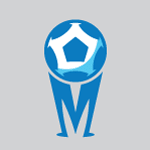 Want your voice heard? Join the MLS Multiplex team!
Write for us!
Most amazingly, Zlatan's MLS and LA Galaxy debut came against LAFC in the first-ever El Trafico. Vela had scored twice in the opening 30 minutes and LAFC were 3-0 up at half-time. Then came Zlatan. He entered the match in the 71st minute, scored an absolute scorcher from 40 yards out and then nabbed the last-minute winner in a 4-3 victory. The pair have since dueled every time these two great teams have met one another.
However, this offseason, Ibrahimovic departed for AC Milan while Vela did not make the trip to Florida to be with his wife during her pregnancy. This time around, then, new heroes and villains will rise. LAFC and the Galaxy need others to step up to the plate. With Zlatan and Vela gone, expect new names to deliver.