Atlanta United Vs New York Red Bulls: 3 things we learned – High press works wonders
Atlanta United lost their opening match against the New York Red Bulls on Saturday night thanks to an early Florian Valot goal. Here are three things we learned.
Atlanta United lost 1-0 to the New York Red Bulls on Saturday night in the opening match of Group E's MLS is Back campaign. New York's Florian Valot scored in the fourth minute and, despite many solid attacking chances from Atlanta, New York held on for the three points.
The Five Stripes struggled at the outset, seemingly unprepared for New York's signature style of play. Atlanta pushed for an equalizer and as the game wore on, the rivalry between these teams began to rear its head with plenty of physical fouls and dirty looks to go around.
Saturday night's result was not entirely unexpected. History in this rivalry shows that theRed Bulls with the upper hand, especially in the regular season having not lost to the Five Stripes.
Here are three things we learned from Saturday night's disappointing loss to Red Bulls.
3. Lacking attacking options
To no one's surprise, Atlanta United struggled without Josef Martinez. The lack of attacking punch in the final third was apparent and finishing was mediocre across the board. Manuel Castro had two extremely clear opportunities to score, but it was evident that the 24-year-old has played in just one competitive match (30 minutes vs Club America) since November 2019.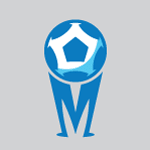 Want your voice heard? Join the MLS Multiplex team!
Write for us!
Meanwhile, Gonzalo Martinez constantly created solid chances for his teammates throughout the match, but again, none of his teammates capitalized. Left wing-back George Bello smacked the crossbar midway through the first half in what was Atlanta's best scoring opportunity until deep into second-half stoppage time. Adam Jahn, playing at the striker position, forced Red Bull keeper Matt Jensen into a quick reflex save from a hanging header.
Castro, Pity, Bello, and others had solid chances to score but none could find the crucial breakthrough. Atlanta must find that final finish if they want to advance out of the group stage.