Seattle Sounders Vs San Jose Earthquakes: 3 things we learned – A brilliant stalemate
On Friday night, the Seattle Sounders opened their MLS is Back against the San Jose Earthquakes. Here are three things we learned from the 0-0 draw.
On Friday night, the opening match of the rejumbled Group B took place between the Seattle Sounders and the San Jose Earthquakes. The Sounders, as defending champions, were viewed as many as one of the key favourites for the title. But on this occasion, it was San Jose who largely controlled the match. Raul Ruidiaz missed a couple of chances at the other end, while Stefan Frei was forced into eight saves, but neither team could find the breakthrough in what was a brilliant stalemate.
Here are three things we learned from the 0-0 draw.
3. San Jose system wild and wonderful
If you thought Matias Almeyda was going to tone down his man-marking high-pressing scheme that asks his players to follow one particular opponent throughout the entire pitch, no matter how out of position that may take them, you thought wrong. Almeyda and his team are back at it and it is just wonderful to watch.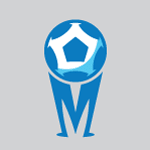 Want your voice heard? Join the MLS Multiplex team!
Write for us!
For those not versed with the system, in the 4-2-3-1 starting formation, the full-backs take the opposing wingers, the three central midfielders take the opposing central midfielders, the wingers take the opposing full-backs, and then the lone striker takes the two opposing centre-backs. This leaves the two San Jose centre-backs marking one opposing striker, the other remaining spare to sweep up loose balls.
The approach worked brilliantly. Seattle could not play out whatsoever in the first half, utterly strangled by San Jose's pressing approach. It allowed the Earthquakes to win back possession quickly, recycle it in deeper areas of the pitch, before building yet another attack. The system is utterly wild, and sometimes looks like it is about to fall apart, but it is wonderful to watch and hugely effective.