MLS is Back: Talking tournament tactics – Eastern Conference
This week, Major League Soccer returns with the MLS is Back Tournament. Here is what to expect from each team's tactics in this Eastern Conference preview.
Major League Soccer finally returns to action this month in the MLS is Back tournament. Fans waited four months for competitive play to return after the league shut down in March due to the coronavirus. This tournament, which is organized in a similar fashion to the World Cup, should provide loads of entertainment.
With so much time in between Opening Day and the first match of this summer tournament, supporters might need a refresher on the teams participating. This preview will serve as that refresher so that hopefully you have an idea of what to expect from each team as they try to navigate their way through a knockout tournament.
We'll recap how teams approached the first two matches of the season tactically and stylistically and how that might affect their success or failure in this tournament. Let's start with the Eastern Conference.
Atlanta United
Expected formation: Atlanta United will most likely roll out a 3-4-2-1. This was the team's preferred formation for its first three Champions League matches and its first two league matches. However, the team could shift to a 4-3-3 because of the absence of their talisman, Josef Martinez.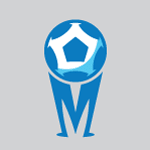 Want your voice heard? Join the MLS Multiplex team!
Write for us!
Team style: Manager Frank de Boer is all about possession and defensive organization, much to the chagrin of Atlanta's supporters. This style is often labeled boring because of its stagnant approach on the ball. Look for the ball to be shuffled back and forth from side to side if the opposing team sits back in their defensive half. The Five Stripes won many of their 2019 matches by just one goal, so there may be more close results in Orlando.
Potential success/failure: Their success will likely come down to individual players and not style or tactics. That being said, the team's tactics will have a strong effect on those individual players. Without Martinez, de Boer will need Ezequiel Barco and Pity Martinez to step up, despite not yet finding a consistent way to best utilize those DPs. Because of Atlanta's slower approach, the team may struggle if they concede early. Atlanta thrived on the counter-attack in 2018 during an MLS Cup-winning season. Methodical possession of the ball still might not complement the team's roster and may cause problems in a knockout tournament of this nature.