MLS is Back: Top 3 group stage matches to watch
Major League Soccer returns next month in the MLS is Back tournament. With the groups stage fixtures now known, here are top three to watch.
Major League Soccer is on the way back. Last week, the league officially unveiled its plans for the MLS is Back tournament based in Orlando, Florida. Structured like a World Cup with six groups, four teams in each bar Group A which has six teams, the draw for the group stages was conducted on Thursday and we now know which teams will play who for a place in the knockout stages. But with three games per day and soccer galore, which are the ones you cannot miss?
Here are the top three must-watch games of the MLS is Back group stages.
3. Toronto FC Vs Montreal Impact
Toronto FC will be one of the favourites to win the entire competition. Not only did they reach MLS Cup last year, narrowly losing out to the Seattle Sounders in a final they controlled; they added Pablo Piatti to the mix, welcome a fit Michael Bradley into the fold, and have a refreshed Alejandro Pozuelo who went almost 18 months without an extended break.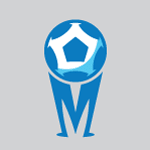 Want your voice heard? Join the MLS Multiplex team!
Write for us!
The Montreal Impact, meanwhile, are fascinating. They lost their best-ever player in the offseason, hire an unknown manager in Thierry Henry, and look surprisingly sturdy and effective early on in the season, especially defensively. They cannot rival Toronto for elite talent, but Henry has the basis of a strong team to work with.
This is also a heated rivalry, one of the most intense in MLS. That it is north of the border means it does not always receive the attention it should, but Toronto and Montreal do not like each other. And that always makes for a good match to watch.