New York City FC: 3 players fans would like to forget
New York City FC has had many players in its short history, some of which failed to meet expectations. Here are three players that fans would prefer to forget.
New York City FC has only been playing games since 2015, but in the club's short history, and with Major League Soccer's high turnover rate, multiple players have passed through the Pigeons' doors in that time. Some players were signed to be backups, and some were signed to be starters. Unfortunately, there were some in both categories that did not work out and are best left in the history books.
Here are three players that did not meet expectations and fans would prefer to forget.
3. Eloi Amagat
Eloi Amagat signed with New York City FC in July 2018. He only stayed with the club for the remainder of the season. If there is any signing that is questionable and rather criticized among fans during Domènec Torrent's time as head coach, it is Amagat. Despite his experience, it did not make sense to sign an older player like the Spaniard and he barely contributed to the club's troublesome end to the 2018 season.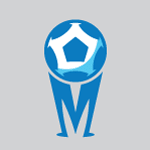 Want your voice heard? Join the MLS Multiplex team!
Write for us!
Amagat made his first appearance on August 22 and played in eight regular-season games. From August 22 to the end of the season, NYCFC only won two games and fans questioned why the former Girona player continued to get minutes. He truly made his negative mark in that August 22 Hudson River Derby. He was one of two players who received a red card and never found the good graces of the fans following his disastrous outing.
The veteran produced little worthwhile and did not even attempt to get on the fans' good side. On the pitch, he seemed invisible. Mostly, he lacked ability in moving the ball toward goal. His attacking ability was lackluster, producing no goals or assists. When his option was declined, fans were thrilled.
Since Amagat left, he signed with Spanish third-tier side, UE Olot, which says plenty about his performances. There is no doubt the midfielder was in the latter stages of his playing days and remains the biggest question when it came to Torrent's signings. New York City FC fans would prefer to forget him, but his lackluster performances and constant criticism keep his memory alive, for now.