New York City FC: 3 things future stadium should have
At this rate, New York City FC fans might have to wait even longer for a stadium. Nonetheless, that does not stop us from dreaming one up. Here are three things NYCFC should have once they build a permanent home.
It is 2020, and New York City FC still does not have a stadium. Previously, MLS Multiplex stressed the importance of making an announcement. Now, with COVID-19 shutting down the majority of the world, fans will likely have to wait even longer for a stadium, and even an update.
Nonetheless, it gives time and opportunity to imagine the perfect stadium. Here are three things we would love to see in the future home of NYCFC.
3. Brunch and Bagels
Throughout New York City FC's short history, there have been numerous games at 12:30 PM or 1:00 PM. Those times tend to be early for New Yorkers, and if you add traffic and subway delays, then some fans may have to leave their houses or apartments at 9:00 AM or earlier.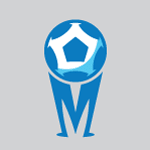 Want your voice heard? Join the MLS Multiplex team!
Write for us!
Therefore, the club should add a concession stand that serves brunch. It would relieve pressure on fans that they need to eat breakfast before the game and adds another option to typical game day food. Options can include breakfast sandwiches, omelets, pancakes, waffles, and more. Plus, offering coffee and tea would help fans wake up for the earlier games.
One item that must be available is bagels. Bagels are a large part of the New York food culture — you will struggle to get a decent bagel outside the tri-state area. In addition, many sports stadiums and venues tend to have food that is unique or symbolic to the location. A bagel makes perfect sense.
NYCFC will have multiple options regarding concessions, but having a stand that serves breakfast would be perfect for the stadium, and those 12:30 kickoffs.