Toronto FC: 3 reasons why 2017 team is MLS' best
The debate of who the best team in MLS history is will rage and rage. But for me, it is Toronto FC from 2017. Here are three reasons why.
Who is the best in history? In any environment, it is an impossible question to answer. How can you successfully compare eras? You cannot, and with everyone considering different factors, preferring particular statistics or elements of teams and individuals, the debate is entirely subjective.
Nevertheless, it is a fun, interesting, and oftentimes informative debate to have, one that allows fandom to go mad. And so, with very little else to discuss in these quiet times, let's have the discussion, and it all starts with the following statement: 2017 Toronto FC are the best team in Major League Soccer in history.
Here are three reasons why.
3. They won it all
Sport is about winning, and while defining the 'best' can be done in many different ways, it is a little overly nuanced to name a team that has not won the competition(s) that it has been a part of as the best in history. Surely, a prerequisite for being a part of the conversation is that you win, right?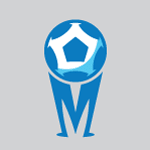 Want your voice heard? Join the MLS Multiplex team!
Write for us!
Well, Toronto FC have certainly done that. In fact, the 2017 team is the only MLS team in history to win all three competitions that it was a part of, the Canadian Championship, the Supporters' Shield, and then MLS Cup, avenging their defeat to the Seattle Sounders from the previous year. It is a rather impressive statistic.
Some quibble that the Canadian Championship is easier to win than the U.S. Open Cup, and that is a fair argument to make, but only six other teams have won the Supporters' Shield and MLS Cup in the same season. TFC won it all, which gives them a strong case in their bid to be the best of the best.