Colorado Rapids: William Yarbrough addition provides competition
Former USMNT goalkeeper William Yarbrough has completed a move from Liga MX side Club Leon to the Colorado Rapids. With three goalkeepers already on the roster, the Rapids now have healthy and helpful competition.
After a second weekend in MLS brought the Colorado Rapids another thrilling 2-1 victory, this time over Orlando City SC, the team is rolling and everything seems to be meshing together wonderfully. In both victories, the changes made this offseason have proven effective. But one roster spot was still a little uncertain, even though fans had had plenty of time to adapt to the new era.
After it was announced that Tim Howard would retire from football, at the conclusion of the 2019 season, the starting goalkeeping job appeared to be Clint Irwin's. Irwin himself is a seasoned MLS goalkeeper with over seven years in MLS and 133 matches played. After starting his career with the Rapids in 2013, he was traded to Toronto at the onset of 2016. With Toronto FC, he was a part of the historic 2017 MLS Cup-winning and Supporters' Shield-winning team.
As expected, to start the 2020 season, Irwin was awarded the starting job. And even though he conceded the first goal of the 2020 MLS season, he also made three saves in close-quarter situations en route to his first victory as the full-time starter in Colorado. Irwin made a terrific start to replacing a legend.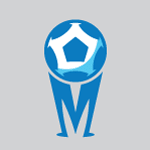 Want your voice heard? Join the MLS Multiplex team!
Write for us!
That role was never going to be easy. Howard returned to MLS three seasons ago but he is one of the greatest American players in history, one of the leading Premier League goalkeepers for over a decade, and carries a pedigree and caliber that few in the league ever have. However, Colorado doesn't need a Howard between the sticks. They need someone there to make saves It does not matter what their name is. And Irwin, thus far, has proven that he has the necessary quality.
Throughout the offseason, there were no major rumors regarding bringing in another goalkeeper to Denver. It did not seem like a major need for the team, even with the absence of Howard. But this week, the Colorado Rapids made the move to sign a goalkeeper to at the very least challenge Irwin as the starter.
William Yarbrough has arrived in Colorado on a loan deal after falling out of favour at Club Leon. The Mexican-born American has spent his entire career at Leon and was the number one for several seasons. But he has played just seven matches over the past two seasons and is now looking for regular football, which he might just find in Colorado.
But Irwin looked solid against a 2019 playoff team that added more firepower this offseason and remained effective against a pesky Orlando team last weekend. To bring in another goalkeeper and add some early competition to the mix seems extremely odd. Even given Yarbrough's resume, it seems unnecessary. But maybe the move isn't as superficial as it may look.
Current number two goalkeeper Andre Rawls was signed to an extension back in November even though he has yet to play a minute in MLS. But his extension might just be a move to add depth to the roster, as with Yarbrough's acquisition, he could see a return to the USL if Yarbrough stays with the Rapids for the entire year.
And then there is the recent signing of 17-year-old Abraham Rodriguez to a homegrown contract after seeing valuable time on the pitch last season aside Rawls with the Colorado Springs Switchbacks. That makes four goalkeepers on the roster, which would make a spell in Colorado Springs more permanent this time around for either Rawls or Rodriguez.
Another possibility could be the use of Yarbrough as an asset in a trade, maybe with the Houston Dynamo who were rumored to be in the market for Yarbrough's services for the 2020 season. The offseason came and went and none of those rumors ever came to pass and the Dynamo have since signed Marko Maric from the Bundesliga, but Colorado now has a plethora of goalkeepers that require action in one way or another.
Though Yarbrough has struggled to find playing time with Leon over the past couple of seasons, he is still a valuable veteran goalkeeper and his mix of time with the USMNT and valuable experience in Mexico's top-flight makes him a formidable competitor for Irwin and viable option if he happens to win the job. The Colorado goalkeeping situation is exciting, unpredictable, and full of potential. And that can only be a positive for the Rapids.