Seattle Sounders Vs Columbus Crew: 3 things we learned – Tantalizing tie
The Seattle Sounders were unable to continue their winning start to the MLS season as they were forced to settle for a 1-1 draw with the Columbus Crew on Saturday. Here are three things we learned.
Spurred on by a winning start to the regular season against the Chicago Fire, the Seattle Sounders were looking to continue with a similar outcome on Saturday. Unfortunately for the home side, Columbus Crew had other ideas.
Columbus had enjoyed a winning start themselves with an impressive 1-0 victory against a New York City FC side which won the Eastern Conference last year. The signs were already there that the Rave Green wouldn't have it all their own way, despite playing at home.
In the end, fans and media alike were treated to an intriguing game, with lots of talking points. In this respect, let's count down what we learned from the 1-1 tie.
3. Don't believe the stats
It this day and age of statistical breakdowns for virtually everything and everyone connection to professional sports, it is important to remember that they still don't often tell the whole story. Take Saturday's game between the Seattle Sounders and Columbus Crew as a prime example.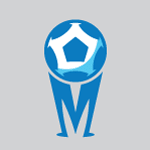 Want your voice heard? Join the MLS Multiplex team!
Write for us!
In almost all of the major categories, Seattle had the edge: 17-5 in shots, 8-2 on target, 6-0 blocked, 10-1 in corners and 37-17 in crosses. The home side also had a 56.3% advantage in possession. Based on this, you would argue the Rave Green were extremely unfortunate not to win, but you'd be wrong.
Columbus more than held their own with their calm and patient play, while soaking up all of the Sounders' pressure. The gameplan paid off in the 33rd minute when the Crew took a 1-0 lead through Gyasi Zardes, who slotted home Luis Diaz's pinpoint cross. And they almost won the game right at the end when Lucas Zelarayan had his last-gasp freekick saved by Stefan Frei.
Overall, there may well be a perception that the Sounders' dropped two points based on all of their chances. However, the reality is that the visitors deserved to leave Seattle with a tie.