Toronto FC: Ifunanyachi Achara announces his name in wonderful chaos
Ifunanyachi Achara announced his most wonderful name in most wonderful chaos on his Toronto FC debut. The 2020 rookie is here, and MLS better watch out.
Say it slowly. Read it for a second time. For as quickly as you might mispronounce his name, you will miss him on the pitch. Toronto FC has a new young superstar, and Major League Soccer might just want to watch out.
22-year-old 2020 SuperDraft selection Ifunanyachi Achara — yes, that was Ifunanyachi — announced his name and his talent on the biggest stage. The Nigerian-born attacker who said after his debut that he was only moved into attack once he started playing college scored twice, celebrated once, and roundly pronounced himself as the new master of chaos at BMO Field.
Perhaps slightly crudely, Achara was compared to Allan Saint-Maximin of Newcastle United. The flowing dreadlocks, powerful thighs, explosive speed. There are definite similarities between the two. But arguably the greatest link is their propensity for the unpredictable.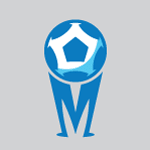 Want your voice heard? Join the MLS Multiplex team!
Write for us!
In the best and worst possible ways, he is chaos. When he dribbles with the ball, he does so with pace, purpose, power, directness, but not with precision. The ball is consistently in his control and simultaneously out of it. It is equally effective as it is ineffective. His end product is similarly as threatening and infuriating. He curled a terrific effort towards goal in the first half that Sean Johnson palmed clear of the far post. He also passed the ball straight to an NYCFC player on the first three occasions he received possession. But in all of the madness, there was some semblance of method and result.
Achara's first 'goal' was a precursor for what was to come. A loose ball across the penalty area, hesitation from the defence, Achara arrowing in at the far post, gambling on the chance a prime opportunity might just come his way. This was a winger, and former full-backs, illustrating his eye for goal.
The ecstasy would be cut short. Upon VAR review, Achara was rightfully deemed offside. But the movement of the ball, Achara's anticipation, and the far-post finish that ensued when those two things collided were telling and prophetic.
When Toronto FC pressed for a winner and needed someone to stand up and deliver, it was the man on his debut who provided that crucial moment. Again flying in at the far post, he this time bundled Richie Laryea's deflected cross over the goal line. But speak to those around him and what Achara did on Saturday evening was no surprise, even if it sometimes looked like even he did not know what he was going to do next.
'He was a guy, I thought, from the first day he walked in the door, he was positive, full of energy,' Jozy Altidore explained after the game. 'It is no surprise that he put in such a good performance today.'
This line of work ethic, intelligence, desire and happiness is something that reverberates throughout the Achara debut and the TFC locker room. 'He is a smart kid,' Altidore said. 'He has kept his head down, worked extremely hard and I think everyone has taken to him. Couldn't be happier for him.'
For the man who no one in the team dares attempt his first name, as Richie Laryea joked after the game, no one will be forgetting it after this weekend. Achara announced his name on the biggest stage, and he will make sure that all know how to pronounce it.