FC Cincinnati: Jimmy McLaughlin proves the future is here
Jimmy McLaughlin is the only USL player remaining on the FC Cincinnati roster. He proves that the club is pressing into the future with a revamped squad.
FC Cincinnati midfielder Jimmy McLaughlin returns this season in a last-ditch effort to connect this MLS franchise to its former USL glory. Of all the many players that played a key role in their USL success, only McLaughin remains, and that is because of an ACL tear suffered in 2019.
McLaughlin was passed over in the postseason purge that sent other USL-era players packing. His recovery is now complete and he has taken the opportunity to try for a 2020 roster spot during preseason.
FC Cincinnati finished up preseason with a draw against KR Reykjavic. McLaughlin seized his chance in the game to score his first goal for the team since June 9, 2018. It was in the USL.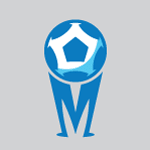 Want your voice heard? Join the MLS Multiplex team!
Write for us!
He will get his chance to make the MLS squad. FC Cincinnati struggled greatly in their first season in MLS, in large part because of their overreliance on the USL-based players that got them there and some horribly wasteful investments in the offseason.
Nevertheless, while leaning on USL players might not always be wise, it is important to keep some connection to the USL glory days. McLaughlin's success, then, would mean no more disconnect, a logical juncture with an increasingly capable MLS squad.
He does have MLS experience. McLaughlin signed with the Philadelphia Union in 2011 as their second homegrown player. He made his MLS debut against Sporting KC in 2012. But he only had seven appearances with the Union and has spent the majority of his career in the USL.
In the USL, McLaughlin made 104 appearances, 72 starts, with 13 goals and 11 assists for FC Cincinnati. He was a critical piece of the Cincinnati puzzle. But as the roster has been revamped in preparation for their second season in MLS, one in which the team is looking to overcome a 6-22-6 (W-L-D) record, the worst in the league, and a U.S. Open Cup elimination to St. Louis FC, few expected McLaughlin to be a part of the club's future.
Realistically, McLaughin will not play a major role this season. FC Cincinnati have invested mightily, especially in central midfield. They are looking to learn their mistakes from their first season in MLS and add genuine talent ability to a squad that severely lacked it.
In their first season, FC Cincinnati brought over 10 players from their USL squad. That's more than any other previous USL expansion club. But in their second, only McLaughlin remains. It is a sign of the fast-paced evolution of the roster and organization.
With the departure of midfielder Emmanuel Ledesma in January, McLaughlin is now the only player left from the 2018 FC Cincinnati club that won the USL Supporters Shield. He provides both the connection to the past, which is important, and an illustration that Cincinnati are pressing into the future.