Colorado Rapids: 5 key players to watch in 2020
The Colorado Rapids addressed their weaknesses this offseason while also increasing their strengths. With new faces mixing with some familiar, here are five key players to watch in the upcoming MLS season.
Three years, that is how long it has been since the Colorado Rapids have qualified for the MLS Cup playoffs. For one of the founding clubs of Major League Soccer back in 1996, they have seen success and failure in their 24 years of play. But going into 2020 and the league's 25h season, the club is preparing to change their current losing narrative.
Even though the last decade hasn't been too kind to the Rapids after their 2010 championship season, that should always be the overall goal for a club that has won MLS cup prior. But having not qualified for just the playoffs since 2016, the first step is to simply make the postseason.
To get there, the Colorado Rapids will need certain players to step up. So, here are the five key players for the Rapids ahead of the 2020 season.
5. Andre Shinyashiki
There are new and familiar faces to keep track of this season, but one returning player fans should be high on is the 2019 MLS Rookie of the Year, Andre Shinyashiki. The fifth overall pick in the 2018 SuperDraft took home the Rookie of the Year honor for his performances in his first year in Denver. The 22-year-old Brazilian striker scored seven goals and assisted three others in 31 matches played last season with 18 starts.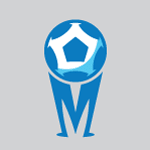 Want your voice heard? Join the MLS Multiplex team!
Write for us!
His role on a top-five goalscoring squad in the entire league helped display his promise. And at some point, the team's returning leading goalscorer from last season, Kei Kamara, has to retire, right? The Rapids have several talented young strikers and the focus on scoring has only been enhanced this season with the likes of Younes Namli and Nicolas Benezet brought in. As good as Shinyashiki was last season, the level of competition among the attacking players has stepped up and, for a young player who logged 1,670 minutes last season, it will be important to see how he reacts to a possible new role.
Head coach Robin Fraser sees this crowded attack, but he also knows Shinyashiki's soccer IQ and versatility. 'He has been learning to play other positions,' Fraser explained, 'he is so competitive and talented that when he is challenged to play in a different position, he quickly picks it up.' Shinyashiki's sophomore year may be a bit more complicated than some may think with the club's recent acquisitions, but 2020 can still be a season of development for a young player who is just embarking on his career journey.