Montreal Impact: Defensive shape Thierry Henry's focus
Thierry Henry has now managed two matches as the Montreal Impact head coach. It is quite clear what his focus is: defensive shape, discipline, and organisation.
Thierry Henry is one of the best centre-forwards the world has ever seen. He is Arsenal's greatest-ever player, a World Cup winner, a truly elite attacking player who helped install a rare physicality, athleticism and skill in the modern game.
So when it came for him to take on management upon his retirement, it is reasonable to expect him to play in a free-flowing, offensive, creative, dynamic manner, one that resembles his ferociously brilliant playing style. And yet, after two games as the head coach of the Montreal Impact, that could not be further from the truth.
The Montreal Impact faced Deportivo Saprissa of Costa Rica in the Round of 16 of the CONCACAF Champions League. Henry recognised that his side could not match the technical, offensive quality of their opponent and set about structuring his team in a different manner to get the result.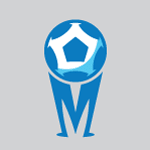 Want your voice heard? Join the MLS Multiplex team!
Write for us!
With slight variations between the legs, he roughly installed a 3-4-3 shape, with Bojan leading the line and two inside-attackers, one of which would play slightly deeper and tucked into central midfield and the other of which would be tasked with getting as close to Bojan as possible on the counter-attack.
Meanwhile, Henry used a back three with wing-backs — who often played as full-backs given the Impact's deep defensive line and willingness to concede possession — and two dogged central midfielders who had to shield the defence, clog up passing lanes, and force Saprissa into long balls from deep that were easier to deal with.
There were some defensive vulnerabilities in the first leg, especially in the second half as Montreal tired as Saprissa started to move the ball with more speed and accuracy, pulling the Impact defenders in and out of their starting positions to create angles and space to play between, but overall, Henry's side defended very well, and it all stemmed from their overall structure.
This was particularly apparent in the second leg, which ended 0-0 as Montreal protected their away-goal advantage to secure qualification in the quarter-finals. Young Luis Binks was ushered into the back three, while the same structure was utilised, though with a slanting towards a 3-5-2 as Romell Quioto pushed up to support Bojan.
Despite Saprissa having over 70% possession, maintaining a 92% passing accuracy, and largely controlling the match, Montreal only surrendered two shots on target. Clement Diop made one excellent save late on and had to scramble to control his penalty area at times, but for the most part, he was largely untroubled, despite the control that Saprissa enjoyed.
This disparity between domination and danger is telling. It illustrates the well-disciplined nature of Montreal's defensive structure. They were extremely difficult to play through, the distances between the players and the units were consistent and tight, they conceded very few openings and did not allow themselves to be pulled out of position by quick interplay, even without ever putting all that much pressure on the ball. It was an excellent defensive performance.
Whether Henry will be a sound appointment or not, two games will not determine. There is a long way to go, and his Monaco days cast a dark shadow. But one of the greatest strikers in the history of the sport has started by fixing his team's defence, and so far, it is working.