Seattle Sounders Vs Olimpia: 4 things we learned – Welcome, Joao Paulo
The Seattle Sounders were unable to hold onto a two-goal lead and had to settle for a 2-2 draw against Olimpia. Here are four takeaways from the first leg of their Champions League tie.
You may have heard the phrase that 'perception is reality'. Look no further than the Seattle Sounders' 2-2 draw with Olimpia on Thursday night in their CONCACAF Champions League tie as an example.
On one side, there will be plenty of fans happy that the Sounders managed to avoid a loss and pick up two valuable away goals; on the other, those frustrated with giving up a two-goal lead on the road and worried that it will come back to haunt the club during next week's second leg back in Seattle. Objectively speaking, the most important thing was that the Sounders did not lose, but there are reasonable arguments on both sides.
Regardless of your perception, here are four takeaways from an entertaining first leg in San Pedro Sula, Honduras.
4. Joao Paulo marks his arrival
Any questions about Joao Paulo's ability to be a positive influence on the Seattle Sounders lasted a grand total of just six minutes. That's how long it took him to score what fans will be hoping is the first of many goals for their beloved club.
Joevin Jones played a ball down the left wing for Jordan Morris to latch onto, who in turn crossed into the box for Paulo to head home at the far post. The Brazilian's goal set a club record as the quickest ever scored by a player in his competitive debut for the Sounders.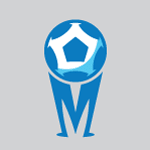 Want your voice heard? Join the MLS Multiplex team!
Write for us!
Aside from the goal, the 28-year-old also showed off his versatility, and with it proof that he can continue to perform at a high level regardless of his position. He started off playing just behind Raul Ruidiaz in attack, but as the match went on, he dropped deeper into a more orthodox central midfield role.
It's obviously still extremely early and way too soon to make any predictions about how Joao Paulo's career with the Sounders will pan out, but the initial signs are very encouraging. And at this stage, that is all you can ask for.