MLS: Inter Miami, not Nashville SC, learning expansion lessons
Both Inter Miami and Nashville SC will enter MLS in 2020. But only one has learned the lessons of past expansion teams in how to build a competitive roster.
Ahead of just their second season in Major League Soccer, FC Cincinnati are almost entirely restructuring their roster and rebuilding their team. Despite forming one of the more successful USL teams in recent years and arriving in MLS with a terrific stadium, fanbase and foundation for sustained and significant success, Cincinnati butchered their rookie season in the league.
It was not for want of trying. FCC were eager to impress their new competitors and prove that they could make the jump up from the USL. But their approach to the process was all wrong and it led them into one of the worst seasons in MLS history.
Their greatest error was their player recruitment. They added experienced MLS veterans who were serviceable, decent players, but nowhere near the elite level, and then paid them ginormous amounts of money to produce mediocre results. Fanendo Adi was a disastrous DP signing, Roland Lamah did not work out from FC Dallas, while Kendall Watson was their big-money defensive acquisition.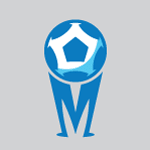 Want your voice heard? Join the MLS Multiplex team!
Write for us!
But this time around, Cincinnati have learned their lessons. Adi is out the door, along with many other MLS and USL veterans, while their acquisitions have been high-end investments in players who possess the quality to merit the price tag — Yuya Kubo and Jurgen Locadia from European clubs to take up two DP slots are the prime example.
As the recent explosion in expansion has brought several new teams into the league, there are now primary schools of thought regarding how to build a competitive roster. FC Cincinnati led the way in amassing experienced MLS veterans who understood the league, knew how to handle the unique elements of the league, and could build a wily, intelligent team as a result. Atlanta United and Los Angeles FC, on the other hand, have illustrated another approach: spend, spend, spend, primarily on young, foreign talent that has played at a level higher than MLS.
In 2020, MLS welcomes two new teams into its midst: Inter Miami CF, the much-discussed venture of former LA Galaxy star David Beckham, a player who signified the shift in spending throughout the league, and Nashville SC, another USL product that is built in very much the same mould as FC Cincinnati, with an excellent fanbase and foundation to build on. The two have taken very different approaches to roster building.
Where Miami have splashed the cash in foreign signings, adding the likes of Matias Pellegrini, Rodolfo Pizarro, and Julian Carranza, as well as another DP slot available which is expected to be filled by a big-name foreign player, Nashville have taken a more MLS-based approach.
Hany Muhktar arrives from Brondby IF as their sole DP, but many of their key players are those that have already spent plenty of time in the league: Dax McCarty, Abu Danladi, David Accam, Walker Zimmerman, who cost north of $1 million in allocation money in a move very reminiscent of Watson to Cincinnati, and Daniel Lovitz. These are not necessarily poor players to add to a squad. But as history proves, relying too heavily on MLS-based players is not a successful way to build an expansion roster.
Equally, it is important that both teams have experienced, high-character players in the dressing room. It is why Inter Miami acquired Lee Nguyen, Luis Robles, Ben Sweat, Wil Trapp. These are veteran players who understand the league. But they are complementing the big-money arrivals who will provide the core of the team.
Perhaps Nashville can buck the trend. Maybe Inter Miami's foreign players do not settle into MLS life comfortably. But even in a league as unique as North America's premier competition, talent wins out, and history proves it.