Sporting KC: Make or break year for Daniel Salloi
Daniel Salloi was excellent in 2018 and utterly underwhelming in 2019. As the Sporting KC wingers enters the final year of his contract, 2020 will be a make or break season for his time at the club.
Coming off a miserable 2019 in which his only goal came in the final home game of the year, Sporting Kansas City winger Daniel Salloi has the biggest year of his career ahead of him. The Hungarian is now into the final year of his contract with a lot to prove to many people.
In 2018, the year before an underwhelming 2019 campaign, Salloi found the back of the net on a team-best 11 occasions and an additional three times in four matches in the 2018 postseason. He was a big-time player for Sporting KC, illustrating his natural talent and eye for goal.
His stunning 2018 campaign saw him as a real bargain, making well under $100,000 as the team's top goalscorer. But when his production dropped to just one goal the following year, suddenly, any contract seems expensive.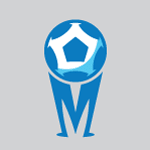 Want your voice heard? Join the MLS Multiplex team!
Write for us!
The Salloi hype-train was severely overpowered. While he did have a good 2018 campaign, his 11 goals and seven assists weren't anything spectacular. It is far too often that Salloi drifts out of games and he is brutal defensively, no matter how hard he tries. The greatest aspect of his game is his clinical finishing ability and decent pace.
If you look at his goals, none of them are spectacular, but they are very well-placed. He simply doesn't take many chances for granted. But his all-around play is inconsistent and he struggles with his back to goal.
As a testament to his goalscoring nous, Salloi was tried at center-forward. It proved to be an underwhelming experiment as his poor hold-up play held him back and the compacted space limited the threat of his off-ball movement. So you have a goalscorer who has to play out wide. It doesn't quite add up.
It is important for Salloi, who signed as a homegrown player in 2016, to take his chances this season. There might not be many. Vermes might opt for Khiry Shelton to play on the left-wing, with new Designated Player Alan Pulido through the middle and Johnny Russell on the right.
Salloi will also have to prove himself to be better than Gerso Fernandes, who also comes off a disappointing 2019 season. If Salloi does disappoint or isn't seen as part of SKC's future, Vermes might want to think about a summer move for the Hungarian before the expiration of his contract; similarly, if Salloi has another year of low production, the only thing that might keep him in a Sporting KC uniform is if he agrees to sign another cheap contract.
After a very short offseason prior to last season, there will be no excuses this time around, having not played since the first part of October. Salloi has been open about his European aspirations, but if he wants to open the eyes of one of the top leagues, he will need to have a big 2020. This might be the Hungarian's last chance to prove himself at Sporting KC.
What comes of Salloi and his future remains to be seen. Can he rediscover his 2018 form or was that the anomaly? Can he do enough to prove his value and remain in Kansas City? His record suggests that both questions are difficult to answer.