Inter Miami: Team shouldn't be forced to change name
Inter Miami is in the middle of a lawsuit with Inter Milan regarding the name of the club. While they may be legally forced to, the new MLS team shouldn't have to change their name.
Imagine thinking you could own a word? Well, Italy's Inter Milan is claiming that the term 'Inter' is synonymous with the Italian club and that Inter Miami shouldn't be able to use it.
When the name was first announced was there a connection made? Sure. It is similar to Internazionale, which is the name of one of the most storied teams in world football. But does that mean Inter Miami are ripping off their Milan counterparts? That much is a stretch.
There are plenty of clubs around the world with Inter in the name. All of the following were cited by Major League Soccer in the recent lawsuit: SC Internacional of Porto Alegre, Brazil, Inter Nashville FC, Inter Atlanta FC, FC Inter Turku (Finland), NK Inter Zapresic (Croatia), Inter Leipzig (Germany) and Inter de Grand-Goave (Haiti). So why are Inter Milan ostensibly picking on the MLS club?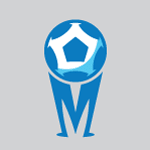 Want your voice heard? Join the MLS Multiplex team!
Write for us!
As reported by the Miami New Times, Inter Milan do have rights over the phrase 'Inter', having applied for a trademark back in 2014:
"In 2014, Inter Milan (full name: Football Club Internazionale Milano S.p.A.) submitted a trademark application to the U.S. Patent and Trademark Office to make "Inter" an exclusive brand in the United States, barring other teams from marketing themselves with the same abbreviated name."
Legally, then, Inter Miami may not have a choice. But from a more foundational, logistical and even moral level, the legal fight misses something. For instance, Inter Miami's branding clearly differentiates them from the Italian team. You don't see many flamingos in Italy. They have not attempted to link themselves to Milan and have only used the same precursive word in their name.
And this name and branding seem to embody everything great about Miami. The black and pink look great on the team's jerseys, a clear callback to Miami Vice. The club name also represents the international vibe of the city. It represents Miami.
Then there is the logistical issues. With all the merchandise the team has sold, they would take a minor financial hit if they were forced to change their name and branding only weeks before the start of their MLS journey.
The U.S. Patent and Trademark Office dismissed preliminary arguments made by MLS, who attempted to claim that they have valid ownership or propriety in the name due to its international use and that a trademark would cause confusion among the teams that already use the term.
As such, Inter Miami, as we currently know it, may not be for much longer. And that would be a major shame indeed.