Montreal Impact: Luis Binks debunks retirement myth
This week, the Montreal Impact announced the signing of Spurs academy prospect, Luis Binks. The defender's arrival helps further debunk the retirement myth.
With so much focus on Javier Hernandez arriving at the LA Galaxy, and the continued emphasis on the issue surrounding the growth of MLS and how to shake off any retirement labelling, the signing of Luis Binks by the Montreal Impact is enthralling in it's complete juxtaposition to the apparent and forced them of the league.
The news came earlier this week, shortly after Spurs had knocked Southampton out of the English FA Cup. For Spurs fans, it was a downer.
Binks was being lined up as apart of Tottenham's defensive future. Now he was gone. That should emphasise the importance of the 18-year-old, as well as highlight the level of expectation surrounding a player who's featured heavily for Tottenham's under-23's. Only a couple of months ago, there were whispers that he may even break into the senior team.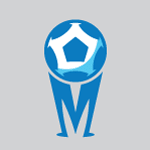 Want your voice heard? Join the MLS Multiplex team!
Write for us!
Whilst Tottenham have conceded more goals than what they may have liked this season, to be an 18-year-old with a genuine shot of disrupting a backline that features players such as Toby Alderwerield, Jan Vertonghen, Davinson Sanchez is a mighty compliment.
Binks has appeared on multiple occasions for England's Under 17's, 18's and 19's. He's played for Spurs in the UEFA Youth League. He brings a lack of senior experience, yes, but he has had the exposure necessary to compete in MLS under Thierry Henry at the Montreal Impact.
You do not have to search too far and wide through the Tottenham Twittersphere to see the general attitude was one of promise and hope that Binks could continue to become a defensive leader fit to be a mainstay in the Premier League side.
But while that is positive for Binks' prospects in MLS, as well the Daily Mail loosely claiming that Jose Mourinho tried to talk Binks into staying at Spurs, there is no guarantee that he will walk straight into the Impact side and become a household name within MLS.
Binks is still very young. It's definitely not nailed on that he displaces some of the more aged and experienced defensive players that Impact already have on their roster. His brave mentality will definitely help attract attention and conversation though, and even if he features as a third or fourth-choice center-back, at this stage of his career, that is quite alright.
Binks is one to watch. Whether he walks straight into the Canadian outfit and becomes the Virgil Van Dijk of MLS, we will have to wait and see. But what we do know is, this is the polar opposite signing to that of the 'retirement' label that Hernandez transfer and response so controversially inspired.
The Montreal Impact, like MLS as a whole, are turning to youth, and Binks will play a part in that process.