Atlanta United: What happens if Miles Robinson regresses?
There is no sign that Miles Robinson will regress from his incredible 2019 season. But, what if he does? Here's how it might affect Atlanta United.
Miles Robinson experienced a breakout season in 2019. The 22-year-old center-back was drafted second overall in the 2017 MLS SuperDraft by expansion side Atlanta United. He made no appearances for the new kids on the block that season and only appeared in 10 games for them in 2018, when they went on to win MLS Cup. But 2019 was a different story.
Robinson began making significant noise in preseason under new coach Frank de Boer. He subsequently started the team's first CCL match in Costa Rica against CS Herediano. Robinson never looked back, starting in 33 of 34 MLS regular seasons and all of the team's other matches in the CCL and U.S. Open Cup. He also came off the bench in Atlanta's Campeones Cup victory.
In fact, Robinson was so impressive in 2019 that he finished third in the voting for MLS Defender of the Year and earned a spot in the league's Best XI at the conclusion of the season. Robinson also earned his first call-up to the U.S. Men's National Team and received his first cap in September against Mexico.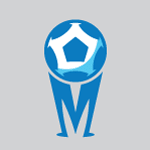 Want your voice heard? Join the MLS Multiplex team!
Write for us!
That brings us to the big question: what happens if Robinson regresses in 2020?
To put it plainly, Atlanta United will suffer. There is no Leandro Gonzalez Pirez to save him when a mistake occurs. Chemistry might not build properly between Robinson and Gonzalez Pirez's replacement, Fernando Meza. There is no Michael Parkhurst to save him either. And, in a worst-case scenario for the front office, a step backwards in 2020 will hurt his sell-on potential.
Let's dive into each of these possible outcomes and examine their short and long-term effects on both the team and club overall.
Assuming Robinson takes a step back in his play on the pitch, there will be direct and immediate ramifications on and for the team. In 2019, with Robinson appearing in nearly every single match, Atlanta United posted 20 clean sheets out of 47 total matches, the most in a season for the young organization. Expect that number to take a serious dip in the event that Robinson regresses. In the short term, Atlanta will likely concede more goals and lose more matches. The long-term picture is that the club will have to look for another center-back as Robinson is likely a penciled in as a starter for the next few years.
Another key factor in Robinson's play this season is the partnership he will have with other players on the backline. Before this year, he was often paired with Gonzalez Pirez and occasionally Parkhurst. He also played alongside Franco Escobar whenever a three-man backline was utilized. Two of those three players are now gone.
Robinson still has experience with Escobar, but his attention will now turn towards building chemistry with Meza. Luckily, Meza is very experienced, which should mean the two can adapt well to one another's respective strengths and weaknesses. However, it is entirely possible things won't work out. If Robinson isn't playing well this season, he likely won't mesh with Meza, leading to a host of issues on the field.
Should Robinson regress in 2020, issues off the pitch may pop up, too, particularly in the transfer market. There are no rumblings about a potential transfer just yet, but with Walker Zimmerman and Aaron Long (who are also high-performing domestic center-backs) garnering interest from clubs outside of MLS, it shouldn't be long before clubs come asking about Robinson. A regression in performance would hurt Robinson's transfer value, potentially preventing him from moving abroad altogether, should he indeed want such a career progression. This would, of course, stop the club from profiting on his development while in Atlanta.
The chances of Robinson regressing in his performance on the pitch are unlikely, especially with the trajectory of his development thus far. However, anything can happen in any given moment. Young players' progression is linear and, while Robinson has improved year on year and enjoyed an explosion to prominence in 2019, there is no guarantee he will replicate that growth in 2020.
Regardless of what happens in 2020, Atlanta United will hope that Robinson continues his outstanding play. But the greater issue here is that they need him to. If he doesn't, deep trouble looms with an upcoming season filled with disappointment and numerous 'what ifs'.