Toronto FC: Pablo Piatti is absolutely not it
Toronto FC are reportedly chasing Pablo Piatti as their third Designated Player. As MLS has increasingly illustrated, this is not the type of signing successful teams make.
Over the past half-decade, Toronto FC have been one of the most successful teams in Major League Soccer. After a torrid history of miserable teams and stingy investments, the Reds turned their fortune on its head.
Their revitalisation from MLS laughing stock to dominant powerhouse can be traced back to the appointment of Tim Bezbatchenko as General Manager on September 20th, 2013. With a new influx of investment that saw Toronto quickly turn into the highest-paid team in MLS, Bezbatchenko set about building the most dominant team MLS had ever seen.
Yes, the money helped massively, allowing Bezbatchenko to sign star players like Michael Bradley, Jozy Altidore and Sebastian Giovinco, before then handing these players significant salaries, but the money was spent wisely, with sound, careful planning and preparation, on players who were genuinely going to help the team. It was not willy-nilly.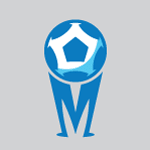 Want your voice heard? Join the MLS Multiplex team!
Write for us!
Smart spending is what separates the great MLS teams from the average ones. Very few teams do not have at least two DPs in their squad. Most are filling out the majority of their international roster spots and even the more tentative spenders are breaking their club transfer records to sign players this offseason. Spending is required to win, yes, but it does predicate it.
This week, Toronto FC have been linked with a move for Argentinian winger Pablo Piatti. After buying down Bradley's contract such that he is no longer a DP, Toronto opened up a DP slot to spend, and with Alejandro Pozuelo the creative heartbeat of the team in central areas and Altidore leading the line as a bullying centre-forward, it was expected that GM Ali Curtis would invest this final slot in a quick, direct, skilful winger. Piatti, it seems, is the man Curtis and co. are after.
But Piatti does not represent smart spending. He has played the majority of his career in Spain so has a high-level of competitive experience. In the 2016/17 season, the best of his career, he scored ten goals and assisted 11 in La Liga. He has also made one international appearance for Argentina and was never too far away from one of the best international squads in world football. There is pedigree there. But that is where the positives end.
First and foremost, Piatti's numbers have not been terrific in some time. He has one assist in 229 minutes of action in all competitions this season. Last year, he played in 1,237 minutes across the Copa del Rey and La Liga. He scored two goals and added two assists. So while he may have been a decent La Liga performer in the past, those days are long behind him.
Secondly, he will be 31 in March. As MLS has increasingly proven, spending big on ageing DPs is not a successful way to build a team, and with Altidore, Bradley and others now the wrong side of 30, God knows Toronto FC need to get younger, and fast.
Finally, Piatti is injury-prone. Since the start of last season, he has missed 337 days of action. That is almost a year in a year-and-a-half period. It equates to 47 games missed. One of the injuries is a cruciate ligament rupture, a very difficult injury to return from, especially when you are the wrong side of 30. Not only has Piatti deteriorated in form over the past few years; he will only deteriorate further and faster given the extent and damage of his injury record.
All this is to say that players like Piatti are not very good DP signings. And you would have thought that smart MLS teams have learned this by know. But apparently, Toronto FC have not.