New England Revolution: The attack to take MLS by storm
The New England Revolution have a fearsome DP attacking triumvirate of Carles Gil, Gustavo Bou and Adam Buksa. All in all, they now boast an attack to take MLS by storm.
With less than a month until MLS season kicks off, the New England Revolution may just be boasting a top-tier attack, you just might not know it yet.
As a reader, seeing such an opening line may seem extremely farfetched, which is not an unreasonable response. The Revolution finished 15th in the league with 50 goals scored last season. The Eastern Conference side managed 143 shots on goal, ranking them near the bottom of the league in 18th.
Carles Gil led the team in scoring in the regular season with 10 goals, with the next best output being nine goals by newcomer Gustavo Bou, although he only arrived midway through the year.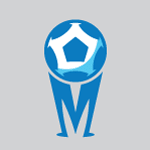 Want your voice heard? Join the MLS Multiplex team!
Write for us!
However, New England has gone about its business cleverly since the middle of last season. On paper, it's hard not to get excited about the breakdown of their attacking options, with flexibility playing a crucial role.
Adam Buksa
There is little doubt that Adam Buksa fits the mold of a player who can lead the line for the New England Revolution during their 2020 campaign. His signing certainly doesn't have a Javier Hernandez-type shine, however, it's shrewd business by New England. Standing at 6'3″, the Polish forward is well before his prime years at 23 years old, is a bustling, bruising center-forward with terrific size and great instincts, and has the numbers to boot.
In his last 40 Ekstraklasa matches, Buksa has scored 18 goals and added eight assists. Ignoring all external factors coming into MLS, his per-34-match league total would be 15.3 expected goals and 6.8 expected assists. Not bad going.
Gustavo Bou
Many MLS fans got a glimpse of what Gustavo Bou is capable of in his 15 appearances last season. The Argentinian lined up in a host of different positions towards the end of last season, yet always produced. According to WhoScored, he netted six goals in nine appearances as a striker, and a further two goals and an assist as a central attacking midfielder. His last goal came from his one appearance on the left side of midfield.
It is hard to tell where he will play with the introduction of Buksa. However, the versatility that is afforded to Bruce Arena is only a positive and his numbers suggest that he will get goals wherever he lines up. If Bou stays true to his nine goals in 15 appearances from last season, his per-34-match league total would be a whopping 20.4 expected goals and 2.3 expected assists.
Carles Gil
Last season's MLS Newcomer of the Year award winner will be on top of the scouting reports of the rest of the league. 27-year old Spaniard Carles Gil reached double digits in both goals and assists, and there's no doubts from fans that he can do it again.
The most exciting part about Gil heading into the 2020 campaign is his flexibility to line up practically anywhere. Again, looking at WhoScored, Gil lined up in five different positions for league matches last season, including:
Central Midfield — 11 appearances: 2 goals, 5 assists
Central Attacking Midfield — 10 appearances: 3 goals, 2 assists
Right Midfield — 7 appearances: 1 goal, 2 assists
Center Attacking Right Midfield — 4 appearances: 2 goals, 2 assists
Central Forward — 3 appearances: 2 goals, 1 assist
Although he played in 35 matches last season, for consistency's sake, his 34-match league total would be 9.7 expected goals and 11.7 expected assists.
Assuming these numbers to be a rough guide of these three players' production, the New England Revolution would get 45.4 expected goals and 20.8 expected assists from just this trio. Obviously, as three Designated Players, you expect them to produce the most, but that is already approaching last season's goal tally and illustrates the potential potency of this attack.
Wrapping up, this is obviously a statistical-heavy piece that excludes many external factors. Yet, it's hard not to get a little bit excited when seeing the potential of the Revolution's attack. And there are other players to fit into this, such as Cristian Penilla, Diego Fagundez, and Kellyn Rowe, all of whom can be effective at the MLS level on their day.
All in all, then, with a manager of Arena's caliber combined with the flexibility of players like Bou and Gil, the New England Revolution could be an attacking force in 2020.