USMNT and Gio Reyna: Get excited, but not too excited
17-year-old Gio Reyna scored a peach of a first senior goal for Borussia Dortmund. Fans should be excited about the USMNT prospect, but not too excited.
Like it or not, the U.S. Men's National Team talent pool is at its greatest ever level, especially in the younger age groups. While that seems odd to say following a humiliating World Cup absence in 2018, considering the domestic performances of many of the young players, there is terrific talent littered throughout.
Christian Pulisic is now valued north of $60 million, Tyler Adams and Weston McKennie are regular starters for Bundlesiga teams, Sergino Dest is forcing his way into the Ajax starting XI, while there is a growing MLS contingent of young USMNT prospects that are beginning to forge their way in the senior game.
And now there is another young starlet for fans to lose their marbles over. Taking a very similar route into senior football as Pulisic, 17-year-old Gio Reyna is now beginning to make waves at Borussia Dortmund.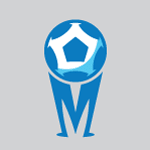 Want your voice heard? Join the MLS Multiplex team!
Write for us!
Reyna made the move to Germany in the summer after securing a Portuguese passport because of his mother. He impressed with the Dortmund under-19 team in the first half of the season and was promoted into the senior squad during the international break. He then made his first Bundesliga appearance from off the bench on January 18th.
But this week, the fanfare and furore kicked into overdrive. Reyna was again introduced from off the bench in Tuesday's fourth-round DFB Pokal tie against Werder Bremen that Dortmund eventually lost 3-2. It was in this brief substitute appearance that Reyna decided to make his name known on the worldwide stage. Just look at this:
It is a brilliant goal. He receives the ball with nothing ahead of him. He shimmied past one defender, then slid past another, and then a third, before finally cutting inside and bending a sensational strike into the far top corner, floating the ball past a stranded goalkeeper who was stunned by the sheer audacity of the effort.
Obviously, when an American teenager produces a moment of such outrageous skill and quality, the fanbase goes a little wild. It is understandable. When Clint Dempsey is your greatest-ever player, a journeyman Premier League midfielder who had a fine career but was never a special player, as soon as someone shows that they can produce moments of insane ability like this, fans lose their marbles.
Whenever a young player shows glimpses of brilliance and excitement rises regarding their future prospects, there is always this pushback that says fans should not get so excited and pile the pressure on such young shoulders. It is too early, they say.
But while there is some truth to casting such doubt and caution regarding these burgeoning young stars, it is also a little killjoy to contain the excitement. Sport is meant to be entertaining and containing that entertainment is boring.
So yes, Reyna might be special, and yes, piling on the pressure would not be most helpful for his young development. But get excited, because the USMNT have a real talent here. Just not too excited.