USMNT Vs Costa Rica: 3 things we learned – Welcome, Ulysses Llanez
On Saturday, Ulysses Llanez scored a crucial penalty kick in the USMNT's 2020-opening 1-0 victory over Costa Rica. Here are three things we learned.
The United States Men's National Team were victorious on Saturday afternoon, beating Costa Rica 1-0 at Dignity Health Sports Park in an international friendly.
Far from the most exciting contest, the Yanks were able to sneak out a win courtesy of a penalty kick from Ulysses Llanez after Reggie Cannon was taken out in the area.
Here are three things we learned from the contest.
3. Off the field issues
There were a few things affecting fans trying to watch the game both at home and at the stadium. Few were actually able to watch the contest on TV due to the fact that it wasn't broadcasted to many homes. Instead of being on a well-known sports channel like ESPN or Fox Sports 1, the match was put on ESPNEWS.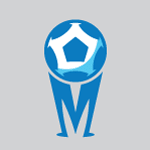 Want your voice heard? Join the MLS Multiplex team!
Write for us!
Only those who pay for the extended sports package will have that channel on their television, which meant that the ratings for the game were also quite low. That is a shame, as the team and the sport itself will only become more popular the easier it is to watch.
Then there are the problems the people going to the game live had. Tickets for the contest were way too high considering it was just a friendly, and that most of the best Americans wouldn't be playing since they were still with their clubs across the pond.
A ticket shouldn't have cost more than $20. But they did, and fans smartly decided to simply not go, which meant the stadium was close to empty — there was an official attendance of 9,172. If prices don't change and the team doesn't improve, attendance figures won't change. This game was a stark reminder of the number of problems the USMNT are still dealing with away from the field.