FC Cincinnati: Jurgen Locadia will be biggest signing in club history
FC Cincinnati are closing in on signing striker Jurgen Locadia. Should the deal be completed, he will become the club's biggest acquisition in history.
FC Cincinnati might be about to dispel the disappointment of not being able to sign Gaston Pereiro. Jurgen Locadia of Brighton & Hove Albion appears to be on his way to Ohio to join Cincinnati as their star striker.
Cincinnati have been on the hunt for a big signing during this transfer window. Not it seems as though they have finally landed their man.
Locadia has played in the Dutch Eredivisie, Bundesliga, and Premier League. His wealth of experience in Europe's top leagues makes him one of Major League Soccer's top strikers entering the 2020 season.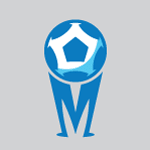 Want your voice heard? Join the MLS Multiplex team!
Write for us!
The 26-year-old has recently been on loan from Brighton at Hoffenheim in the Bundesliga. He has scored four goals and registered one assist in 11 appearances for the German club. The Dutch striker was signed by Brighton after displaying an impressive goalscoring record at PSV Eindhoven. In 176 appearances for PSV, he scored 39 goals.
As previously mentioned, Pereiro appeared to be slated to become the biggest signing in club history. However, the talks ended and the attacking midfielder ended up at Cagliari in Serie A. This was a blow to the club's chances of bringing in a high-quality signing, but with Locadia, FC Cincinnati have found the player they needed and avoided having to potentially wait to sign someone in the summer.
After a disastrous expansion season in MLS in which the club was utterly mismanaged from start to finish, especially regarding the team-building processes in place, FC Cincinnati need a high-caliber start to the 2020 season. They cannot wait until the summer transfer window to make their big splash. They need to be competitive right from the start of the season, and that means adding genuine talent here and now.
What makes this a bit more interesting is the reported details of the signing. From what has been reported, Locadia will be arriving on loan with an option to purchase. Most crucially, this means a given fee has been agreed. Should FC Cincinnati want to keep Locadia permanently, they will be able to without having to negotiate a fee with Brighton.
It's hard to not see Locadia been effective in MLS. Despite his career path in the Premier League not working out, he's still a very talented player who can offer Cincinnati elite goal-scoring production. This is the type of deal the club needs to make to get them out of the bottom of the Eastern Conference.
From a league perspective, Locadia is adding to an intriguing storyline for the race for the Golden Boot in 2020. There have been numerous striker signings this offseason and there are multiple players like Javier Hernandez, Alan Pulido and Jaroslaw Niezgoda, who look like they are going to put up big scoring numbers.
If Locadia can throw his hat in the ring with the other league's top scorers, FC Cincinnati will have secured quite the signing. In fact, it might be the biggest signing in club history.