Houston Dynamo: Finishing up the 2020 roster
Last week, the Houston Dynamo added Kyle Adams and Cody Cropper. They may seem like insignificant moves, but these finishing touches to the 2020 roster can make all the difference.
Last week, defender Kyle Adams returned to the Houston Dynamo from USL affiliate Rio Grande Valley. Adams served as Rio Grande Valley captain last season, except for the three short-term contracts with Dynamo during U.S. Open Cup and Leagues Championship competitions.
He made no appearances for the Houston Dynamo during those call-ups, primarily used as an emergency back-up in case of injury, but what he showed in his 2019 USL season was enough to earn him a shot at a place in the Dynamo squad in 2020.
Adams topped the Rio Grande Valley team 109 clearances (112 in 2018) and came in second with 22 blocked shots. He also had 32 interceptions and 25 tackles.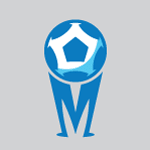 Want your voice heard? Join the MLS Multiplex team!
Write for us!
Adams specializes in limiting opponents' attack with his clearances and effective passes when he has the ball. He has outstanding concentration and when an opportunity arises, he is not shy about taking a shot. He got off eight shots last USL season, with two on target and one goal.
It is also important to note that the 23-year-old New Zealander has a green card and will not occupy an international spot. As Houston looks to round out their roster, little moves like this should not go unnoticed.
Adams joins recently signed veteran MLS goalkeeper Cody Cropper. Cropper will compete for the starter job with Michael Nelson, a 2018 SuperDraft selection who seemed in line to start after Joe Willis was traded shortly after the 2020 SuperDraft and Tyler Deric departed at the end of the season.
Cropper made a name for himself, not only in MLS with the New England Revolution but in the English Premier League and with the U.S. Men's National Team. He gives the Houston Dynamo insurance should Nelson require more time to develop. As Dynamo Senior Vice President and General Manager Matt Jordan said, the introduction of Cropper's experience and competitiveness will be crucial for the Dynamo goalkeeping position:
"Cody brings valuable MLS, European and National Team experience that will strengthen our goalkeeping corps and the squad as a whole as we prepare for the upcoming season. We believe that creating competition at every position on the roster is vital to a team's success."
Cropper has good concentration, made 102 saves over 36 matches with the Revolution, and is a steady pair of hands for Houston to fall back on. It is not a flashy move by any means, like the Adams signing, but it is little acquisitions like these that help supplement the true talent in the squad and complete a playoff-level roster.
The Houston Dynamo have a mission of exploding into this season's MLS Cup. And while their stars will carry them there, players like Cropper and Adams will also play supporting roles.