Houston Dynamo: The impending offensive explosion
Under Tab Ramos, the Houston Dynamo players are reminded of the 2017 set-up. An offensive explosion looms for a dangerous quartet of attacking weapons.
Houston Dynamo head coach Tab Ramos is tasked with preparing his team to make a run at MLS Cup. Now in preseason, which is the bedrock of successful title challenges, the players say they are reminded by their preparations for the 2017 season, in which the Dynamo finished fourth in the Western Conference with a 13-10-11 record.
Forward Mauro Manotas says this won't be a duplicate of how the team looked then. He ensures the system they're learning and using is completely different. But it is similar, he concedes:
"It's a totally different system. It's very similar to the formation we used to have a very successful season in 2017. We hope to make the best decisions for the team, to get better and progress this season."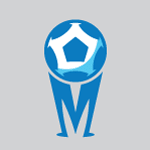 Want your voice heard? Join the MLS Multiplex team!
Write for us!
That year, the team favored a 4-3-3 shape in all but four games. The Dynamo tried a 4-3-1-2 shape against the San Jose Earthquakes and Toronto FC, winning the former and losing the latter, while also using the 4-2-3-1 against New York City FC and Kansas City, both of which ended in draws. Lastly, Houston used a 4-4-2 diamond against Sporting KC again, this time earning a victory.
The players talking up 2017 aren't suggesting Tab Ramos is locking the players into a single, predictable formation. Instead, they emphasize that the style of exciting attack and disruption in that season will return. And as a result, an anticipated return to the MLS Playoffs.
Houston Dynamo general manager Matt Jordan visited a pre-season practice and praised the energy on the field:
"We are incredibly pleased to have Tab Ramos as our head coach. There's a big sense of excitement and optimism for the season. We felt that energy on the field here today. We are just so excited and can't wait to keep rolling."
If it's indeed a permutation of the 4-3-3 formation they'll favor, Ramos has four strong strikers to rotate through the front line: Manotas, Alberth Elis, Darwin Quintero and Christian Ramirez.
When working upfront for the Houston Dynamo, Elis emphasizes his strengths. He specializes in winning aerial duels, making key passes and playing effective through balls. He is extremely physical, quick and powerful, one of the most dangerous dribblers from wide areas in MLS.
Elis complements Quintero nicely. The former Minnesota United playmaker is a tremendous creator with a special eye for through passes. He will feed Elis extremely effectively as the pair look to create for the two center-forwards: Ramirez and Manotas, who are both clinical and prolific goalscorers. The pair combined for 22 goals last season. Not a bad figure for a strike partnership.
In 2017, the Dynamo scored 57 goals, the second-most in the West. In 2020, under the guidance of Tab Ramos with a prolific front four, they might well recreate that same goalscoring form.