Toronto FC: Embracing youth necessary or smart?
Toronto FC are getting younger. This new approach is admirable, but is it borne out of necessity, intelligent planning, or both?
Toronto FC have one of the oldest rosters in Major League Soccer. Not just that. Their starting XI is predictaed on experience, know-how, veteran understanding and consistent presence in both the Reds' set-up and MLS competition more generally.
They had five starting players agead 30 or over in MLS Cup. That comes after they dropped the average age of their squad by a whole year from 2018 to 2019. The Toronto FC success train in recent seasons has been built on savvy veterans understanding their roles and executing them to the best of their ability.
But they are now flooding the squad with young players, especially in the depth positions as support for the starting stars. Speaking earlier this week, General Manager Ali Curtis explained: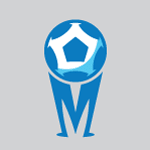 Want your voice heard? Join the MLS Multiplex team!
Write for us!
"We've really substantially changed the composition of our young player pool on the first team. All these players have the ability to make an impact. I think it's important that we're measured and patient about that impact, and how things evolve, but it's an exciting time."
And there are plenty of positions where Toronto FC are — or are having to — relying on youth. Liam Fraser will now be tasked with anchoring the midfield with Michael Bradley sat on the sidelines for four months, Jacob Shaffelburg is the third-choice winger at present, behind veteran Nick de Leon, while the likes of Noble Okello, Jayden Nelson and Julian Dunn — all three are teenagers — could be called upon at certain points in the year should injuries strike.
But while this trend towards a more youthful roster is admirable and encouraging, it does not necessarily change who Toronto FC are, as Curtis himself later explained:
"TFC will always be one of the top spenders in Major League Soccer. What we are fortunate to have above that is to be able to invest in all ways, in terms of Designated Players and all the other discretionary spend that you have the ability to invest in <…> We're going to do our best to succeed and perform and be a big club and be a successful club in this league. That will not stop."
This youthful renovation, then, is an obvious ploy from Curtis and the Reds. They believe in the talent of their players. They also believe in the advantages of bringing young players through: that it helps fill out the squad in an extremely economical fashion; that it offers financial potential by selling young players on, just as Vancouver illustrated with Alphonso Davies; and that it is the right thing to do for the future of young people.
But it is also somewhat forced. Would Fraser be playing if not for the injury to Bradley? Does Curtis really want to entrust his MLS Cup hopes to inconsistent young players or is he forced to fill out the roster that is currently lacking in depth?
They are speculative questions that are difficult to answer. Only Curtis will know the true answer. But the youthful renovation of Toronto FC is lovely to see. Let's just hope it is a smart and intentional plan, not a forced one.