LA Galaxy: No one can replace Zlatan
Even with the staggering signing of Javier 'Chicharito' Hernandez, the LA Galaxy may never be able to replace Zlatan Ibrahimovic.
The Los Angeles Galaxy have signed Javier 'Chicharito' Hernandez in the biggest acquisition this offseason. The signing signals the beginning of a new era for the LA Galaxy as they transition away from Zlatan Ibrahimovic's stardom.
With Hernandez's services secured, the Galaxy will now have a proven goalscorer to fill the void left by Ibrahimovic. But when it comes to goal scoring, replicating Zlatan's insane production is no small feat. In fact, it might be an impossible one.
To be clear, Hernandez is a terrific striker, but to replicate the statistics Ibrahimovic produced is a tall order.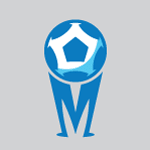 Want your voice heard? Join the MLS Multiplex team!
Write for us!
In 56 career regular-season MLS appearances, Ibrahimovic scored 52 goals. That is an incredible record for any striker anywhere. Last year, he scored 30 goals in 29 appearances. This was accomplished while missing very few matches as well which further shows the impact he had.
No LA Galaxy player in the last decade was able to match the goals-per-match average Ibrahimovic produced in 2019. The difference-making ability he had for the club was tremendous. He will go down as one of the best MLS players of all time, even if he was only in the league for a brief but bright two seasons.
Hernandez will not be Zlatan 2.0. The 31-year-old striker is not walking into a situation where he is going to be the answer to a club's goalscoring woes. Scoring goals has not been an issue for them over the last two seasons. The Galaxy scored 58 goals last season, the joint-third most in MLS, and 66 in 2018, the second-most in MLS.
Now, they were extremely dependent on Ibrahimovic for those goals. He scored more than half of the team's goals last season. He was the saving grace that hauled them into the 2019 playoffs. Hernandez will have to help fill that void, which is a sizable one.
But it would be foolish to task him with reaching the same standard Ibrahimovic set during the Swede's time with the club. Zlatan is a once in a generation player. Hernandez is a prolific scorer in Europe and a very capable center-forward. He may very well reach over 20 goals in 2020. But he is not nearly the same standard as Zlatan. Expecting 30 goals per year would be too much.
Ibrahimovic was an irreplaceable asset for the LA Galaxy. And now that he's gone, future Designated Players for the club shouldn't be expected to have the same impact. Granted, the expectations for Hernandez's first season in MLS will be high but they should not be mirror comparisons to the production Ibrahimovic delivered.
Zlatan is and was unique. There will be no other player like him. So while the LA Galaxy turn to Chicharito to score some of the goals that will be missing as a result of Ibrahimovic's departure, he cannot be the sole solution.