MLS: 3 non-playoff teams to make 2020 playoffs
Every year in MLS, some teams improve and other regress. This leads to a natural changing of the playoff teams. So, here are three non-playoff teams in 2019 who will make the postseason in 2020.
Last year in Major League Soccer, four teams who did not make the playoffs in 2018 competed in the postseason: Toronto FC and the New England Revolution in the East, and the LA Galaxy and Minnesota United in the West.
Given that teams can improve and regress from year to year, — and even within years — there will be teams who did not make the playoffs in 2019 that will make the jump in 2020.
So, in the name of hopeless predictions before the season gets underway, here are three non-playoff teams in 2019 that I think will make the jump in 2020.
3. San Jose Earthquakes
The 2019 San Jose Earthquakes might have been the most inspiring and uplifting story in all of MLS, even if it ultimately ended in a heartbreaking Decision Day defeat to the Portland Timbers that left them watching the playoffs at home. After a historically poor 2018 and dreadful start to the 2019 season, San Jose lifted themselves up, dusted themselves down, and put together an almighty run to narrowly miss out on the playoffs.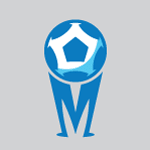 Want your voice heard? Join the MLS Multiplex team!
Write for us!
The main reason for their resurgence was their new head coach, Matias Almeyda. Hired in the offseason with the hope that he would bring some discipline and definition to a hapless Earthquakes the year prior, Almeyda implemented a suffocating man-to-man pressing scheme that was drilled into his players with great detail and intensity. They were excellent defensively, clinical in transition, and very, very difficult to play against.
The reason for optimism in 2020 is based on nothing more than belief in the coach and the extra time he has had. Almeyda is in his second season. The players understand his tactics better, he understands his players more. They will be fitter, which is crucial for his approach and should prevent the late-season collapse of 2019 — San Jose lost their final six matches as they ran out of steam — and they should get off to a hotter start than losing their first four matches. Almeyda is a brilliant coach, and brilliant coaches tend to produce brilliant teams.