Toronto FC: Questions asked regarding Michael Bradley
After undergoing failed rehab, Toronto FC have confirmed that Michael Bradley will undergo surgery for an ankle injury he suffered three months ago. He will now miss a significant period of the 2020 season. Questions must be asked.
It is always difficult to know the inner-workings of a professional sports organisation. They are inherently private, either keen to protect those that are underperforming or hide those whose work is successful such that other organisations cannot replicate their processes.
As a result, it is always a little testing and uncomfortable to heavily criticise their decision-making behind closed doors. You never know the full picture. You never have all the information, the entire context, to completely analyse the situation.
Nevertheless, sometimes questions must be asked. Sometimes, the decisions made are that strange and detrimental that scrutiny and criticism is deserved. For Toronto FC, that is very much the case this offseason.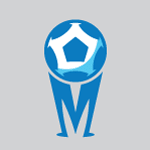 Want your voice heard? Join the MLS Multiplex team!
Write for us!
As General Manager Ali Curtis confirmed this week, star midfielder Michael Bradley is set to undergo surgery on his ankle and will miss approximately four months, including the starting stages of the 2020 season.
Speaking to the media this week, Curtis explained the decision-making process, including the initial choice to rehab the ankle problem that was suffered during MLS Cup, and the eventual choice to undergo surgery:
"Michael is going to have surgery [Tuesday] in New York City. He suffered a very severe and complicated ankle injury against Seattle in MLS Cup <…> In Michael's case, we are going to be careful and cautious about this, but we're confident that once he has the surgery he'll be able to return to play. It will take probably approximately four months. Now, that could be shorter or could be lengthier, depending upon how we manage that process. Of course, we would love for him to be ready to go today, but that's not going to happen."
It is hardly ideal. Curtis did attempt to explain the decisions he and Toronto FC made, though it was little more than stating that ankles are tricky to diagnose:
"He stayed in Toronto for a tremendous part of the offseason and we really tried to work with him on his rehab as much as possible to try to get him to a point where he's returning to play full strength. Ankles are finicky. Sometimes they tend to take long to recover. You've got to be careful with those types of injuries and surgery is the last resort, typically, in terms of what you want to do."
Now, I am no doctor. I will not even attempt to diagnose an injury that I have no expertise regarding or inside information about. But the fact of the matter is this: Toronto FC took almost three months to diagnose that an ankle problem required surgery. Because of that time, a player who is crucial to their system will now miss at least two or three months of the 2020 season and likely will not be fully match fit until halfway through the campaign.
This is not the first time that Toronto FC's medical team has been caught in controversy. Jozy Altidore questioned the departure of trainer Giuseppe Gueli, who departed after Sebastian Giovinco exited last offseason, allegedly at the request of President Bill Manning. Altidore publicly criticised the decision after suffering a hamstring injury in a 4-3 win over Minnesota United in late April. Altidore is also reportedly upset with Toronto FC regarding their handling of the Bradley situation this offseason.
Are the Toronto FC medical staff to blame here? I don't really know. And perhaps the only people who do are Curtis, Bradley and the doctors. But questions should be asked because something is not right.