FC Dallas: Left-wing the perfect home for Fafa Picault
FC Dallas plans to convert newly acquired forward Fafa Picault into a left-winger. Give his respective strengths, it might just work.
Now that forward/midfielder Fafa Picault has transferred from Philadelphia Union, FC Dallas plan to transform him into a player who suits the 4-3-3 that has been routinely utilized in Texas.
In Philadelphia, Picault frequently would start in midfield. Then, as a forward, he would be used in two-striker formations at the spearhead of the 4-4-2 diamond that Jim Curtin instilled for much of his time there.
Philadelphia sporting director Ernst Tanner envisioned Fafa Picault blossoming at a two-striker formation, using his speed in combination with another center-forward to exploit the space in the final third. But last season, he contributed only four goals and four assists in 1,867 regular-season minutes.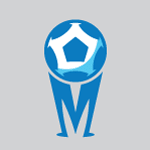 Want your voice heard? Join the MLS Multiplex team!
Write for us!
Scouts for FC Dallas saw Picault's former team starting him less often as one of two forwards. More often, he got the nod in midfield, often from off the bench.
But in Dallas, Picault is set to feature off a left flank that was troublesome and inconsistent for FC Dallas head coach Luchi Gonzalez last season. Speaking earlier this offseason in a conference call with reporters, Picault said:
"Tactically, I see it as a good fit. It's a strong team that maybe needed one or two tweaks. I think looking forward, it's going to be a very strong season overall. What I bring is speed, deep runs, technical ability off the side and in the middle when I have to. Obviously looking to score goals and create chances for others. Obviously, the gritty side of me. I'm ready to roll up my sleeves and get to work and win it all by all means. I think it's going to be a very good fit and I'm very excited to work under Luchi and get started to work right away."
Picault's best performance of the season came against Los Angeles FC, where he started on the wing that Gonzalez sees him solving. He scored just before half-time, tapping in from close range, and was a threat throughout offensively while industrious defensively, winning four aerial duels and three tackles.
It is the intention of FC Dallas that he solidifies those wing qualities into a regular forward position. He will of course have to use his defensive strength along with scoring and assisting talents, but he has proven he has the capabilities of playing out wide. He simply needs time to adapt to the new position.
As someone who has long established a style applauded by scouts for producing effective crosses, that is something Picault should be able to lock in during FC Dallas preseason training. He will also have to overcome noted weaknesses, including his lack of offside awareness and inconsistent passing, especially in tight areas.
Nevertheless, even when starting in the midfield, Picault was known for moving quickly forward and adding to the attack. FC Dallas wants that attack. And now they have Picault to supply it.