Seattle Sounders: 5 takeaways from first week of training camp
We break down another eventful week for the Seattle Sounders, as training camp gets underway at Starfire Sports complex. Here are five takeaways from the week that was.
The anticipation for the new season stepped up another level this past week as training camp kicked off for the Seattle Sounders. Brian Schmetzer conducted training with his team as they prepare for the CONCACAF Champions League, which begins in February, while also talking to the media in a surprisingly open and honest fashion.
There was also some transfer news from the Sounders, as well as a rather intriguing draft selection in the third round.
All in all, there was a lot to take in, so here are our five takeaways from an eventful start to training camp for the Sounders.
5. Let it snow
Mention Seattle and the weather in the same sentence and people will talk about how much it rains, whether you're from the area or not. However, the Sounders' training camp actually started against a backdrop of snow.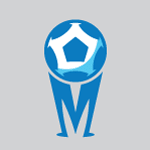 Want your voice heard? Join the MLS Multiplex team!
Write for us!
Depending on your outlook, playing in the snow can still be an enjoyable experience even when you grow up. In this respect the players took to the snowy conditions well, as Sounders head coach Brian Schmetzer told the press, including the club's in-house media team:
"It's just another challenge. I mean, the players liked it, kicking around in the snow. We had orange soccer balls just in case it got really snowy, so we were prepared."
In truth, it doesn't really come as a surprise that the players were able to embrace the conditions. After all, the likes of Stefan Frei, Joevin Jones and Nicolas Lodeiro took part in the 2016 MLS Cup in Toronto where the temperature was estimated at 10 degrees Fahrenheit with a bitter wind chill.