Sporting KC: Analyzing the roster competition this preseason
Sporting KC and Peter Vermes added some neat pieces at positions of need this offseason. But how might the roster take shape this preseason? We analyze the looming position battles here.
Sporting Kansas City face the chance at redemption. After a torrid year scuppered by injuries and poor form, head coach Peter Vermes made it quite clear: talent would be added to the squad. Now that talent has arrived, the looming preseason offers a chance for the roster to shake out with starters and depth pieces alike.
The most notable transfer was Alan Pulido. He broke Sporting KC's transfer record and will immediately slot in at the center-forward position. He is the goalscoring number nine that SKC fans have cried out for for many years. But there are still questions elsewhere in the team.
The biggest is in defense, which was dreadful for much of last season. Whether it was Botond Barath, Andreu Fontas, or Graham Smith, Sporting KC simply couldn't figure out a consistent partner for Matt Besler.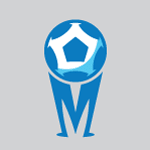 Want your voice heard? Join the MLS Multiplex team!
Write for us!
The signing of Roberto Puncec might be the answer. I would expect Besler to be paired with Puncec for most, if not all, of the preseason matches. That would leave the pairing of Barath and Fontas (if he is still with the club during preseason) in reserve. Tim Melia and his backline recorded just six clean sheets last season, which is something that a defensive-minded Vermes could not live very contently with in the offseason.
Another position to watch is left-wing, which is likely to be contested between Gerso Fernandes and Daniel Salloi. While both had extremely underwhelming 2019 campaigns, Gerso looked the better of the two, but he just struggled to supply the final product.
Salloi, meanwhile, had the entire offseason to ponder what went wrong, as he wasn't short of chances, but managed to score just once last season. That position is wide open for either with Pulido and the return of Khiry Shelton offering more offensive options than ever before for Vermes.
Next up is a bit of tinkering in the midfield, which is highly unlikely. The past two seasons, Sporting KC's first-choice midfield consisted of Felipe Gutierrez, Ilie Sanchez, and Roger Espinoza. Last season, Gutierrez dropped back into the holding midfield role for several games and impressed mightily. This gives Vermes a great opportunity to have more rotation throughout the season, not needing to rely on Sanchez as much.
An idea that has been tossed around has been allowing Gutierrez to start in place of Ilie, allowing the creativity of Gianluca Busio to get the start in the midfield. This would allow Ilie's experience and fresh legs to come off the bench and close out the game. While this might be something to think about, I don't see Vermes mixing up the midfield much this season.
Sporting KC will begin their preseason ahead of their 25th season on January 19, where they will compete against Phoenix Rising FC trialists on January 25 and FC Cincinnati on February 1. They will then get some time off before returning to Tuscon on February 8, where they will have another friendly against an undecided opponent on February 12 before participating in the Visit Tuscon Sun Cup from February 15-22.
Whether or not SKC is done with their offseason transactions is unknown, as they have been linked with several players, but it was an offseason like none in club history. They broke their transfer record, added key players and key positions, and rounded out the roster. Now, it it down to the players to fight it out for starting roles in Vermes' line-up.