LA Galaxy: Javier Hernandez worth whatever the price
The LA Galaxy have entered into talks with Javier Hernandez as a replacement for Zlatan Ibrahimovic. The Mexican would be worth whatever the price that must be paid.
The Los Angeles Galaxy may have found their Zlatan Ibrahimovic replacement. After the Swedish center-forward departed in the offseason, opening up a Designated Player slot in the process, it was largely expected that the LA Galaxy would both look to replace him with another DP striker and also diversify their resources throughout the team.
Well, it seems as though they are nearing the first part of that process, after already locking down Cristian Pavon to a DP slot to ensure that they have at least one elite MLS winger on the books.
This week, the LA Galaxy have entered into talks with Mexican international Javier Hernandez. According to reports, the Galaxy have contacted Sevilla about a potential move for Mexico's all-time leading goalscorer.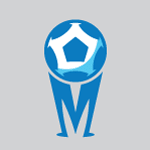 Want your voice heard? Join the MLS Multiplex team!
Write for us!
The Spanish club are asking for $10 million, which would break the Galaxy's transfer record and could be a stumbling block given that Chicharito is 31 and offers little re-sale value. But given Hernandez's heroic status in Mexico and the commercial potential he offers, any transfer fee and wages dished out would surely be renumerated, especially considering that 4.9 million Hispanics live in Los Angeles, a massive 9% of the nation's Hispanic population.
Hernandez, who transferred to Sevilla last summer from West Ham United for $8.7 million, has failed to establish himself at Sevilla since his move. With just one league goal in nine appearances in La Liga this season, Hernandez has been frozen out of the first team and is keen on more playing time elsewhere.
Hernandez's arrival would be a direct replacement for Zlatan, who left for AC Milan during the offseason. While he will face a hard task replicating Ibrahimovic's lucrative goalscoring record, he will arguably be the biggest ticket seller in all of Major League Soccer. And while it is a little cold and business-obsessed to focus on his commercial value, given the player he is replacing and the off-field impact, it is an important factor that the LA Galaxy will surely be considering.
Hernandez is Mexico's all-time highest scorer. He is glorified there and would be the hottest commodity in American sports, not just MLS. And all this is not to mention the box office monster of a Chicharito vs. Carlos Vela 'El Trafico', which even Vela is excited about:
"Of course [I'd like to see him join LA]. He's a scoring machine. He's always there looking to score goals, also he does a really good job defending for his team. I think it's really important if [the Galaxy] get [Hernandez], because he's a good player and I think can be a good signing for everybody if it happens. It's always good to have a good player in the side of the team, so I like it [for the rivalry]. The Mexicans will be excited."
Playing for the likes of Manchester United, Real Madrid and Bayer Leverkusen, Hernandez would bring top-flight experience to the LA Galaxy. For club, he has scored 156 goals in 424 appearances and has two Premier League titles. Internationally, Hernandez has 109 caps for Mexico, scoring 52 times.
He would be no like no other signing in MLS history, a slam-dunk success on and off the pitch. Whatever the price, then, the LA Galaxy would be wise to pay.