Inter Miami: 2020 starting XI under Diego Alonso
With preseason weeks away, Inter Miami manager Diego Alonso will have some decisions to make. How will the league's newest expansion club line up in 2020?
As we continue to countdown towards the 2020 MLS regular season, Inter Miami will want to make a point by starting off their inaugural season with a bang.
On December 30th, much to the anticipation of many, the team finally announced their first manager in club history, 44-year-old Diego Alonso. The Montevideo native is a surprising yet practical choice for the new expansion side. After interviewing a number of candidates, Inter Miami GM Paul McDonough finally got his man.
In an interview with the Miami Herald, McDonough spoke about his decision to hire Alonso: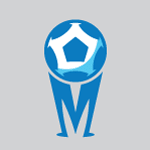 Want your voice heard? Join the MLS Multiplex team!
Write for us!
"He's coached at two big clubs in Pachuca and Monterrey. He has very clear ideas in what he expects from players and how he expects them to work and carry themselves. I think he's a really, really good guy. He's someone I can work really well with."
Although he may have not been the club's first choice, Alonso's appointment sees Inter Miami's front office making a practical, smart, and pragmatic decision. But with a clean start at a new club, how will the Uruguayan set up the league's newest franchise?
Well, let's first look at what he has done previously. During his stints at Pachuca and Monterrey, Alonso favored a 4-3-3, a formation that provided both offensive flexibility and defensive stability. With Inter Miami more than likely being an attack-minded team, it's not a stretch to say that Alonso will have a bit more fluidity with his formations than he did at previous jobs.
https://twitter.com/InterMiamiCF/status/1213560632555032581
Starting with the backline, expect Alonso to favor a flat back four. With the veteran defenders that GM Paul McDonough has already acquired, it's easy to see who could be starting on day one:
Ben Sweat at left-back brings MLS-quality defending and plenty of league experience, Venezuelan youth international Christian Makoun has the tenacity, intelligence, and ball-playing capabilities that Alonso seeks in a center-half and Roman Torres as his partner is an absolute monster at the back that will bring the toughness and tackling abilities that are required in a successful MLS team.
At right-back, it could be a bit of a toss-up between Alvas Powell and AJ De la Garza. The former brings youth and pace, while De La Garza is more consistent and has the far greater experience. Ultimately, both are very solid options. Rotating between the pair throughout the season is no bad thing for Alonso and Inter Miami.
In midfield, Alonso may go with a mixture of youth and experience. At the base of the middle three could be Victor Ulloa, an MLS veteran who can dictate the tempo with his skill, technique, and tactical IQ. Alongside the Mexican-American playmaker could be another MLS veteran, Lee Nguyen. Nguyen's brilliant ability on the ball, coupled with his capacity to break the lines with his passing, will be key to unlocking defenses in Alonso's system.
Finally, there is 19-year-old Agustin Almendra, who has been linked with a move to the club. Possessing the skill and style to eventually become one of Argentina's best box-to-box midfielders, Almendra would be an amazing buy if Inter Miami's front office can pull it off.
Lastly, the front line is where Inter Miami will make their bread and butter. Starting on the left-hand side will be young DP, Matias Pellegrini. The 19-year-old is quick, stocky and has a wicked left foot that will be excellent in Alonso's system where crossing the ball is heavily implemented.
At center-forward could be fellow 19-year-old Julian Carranza. The ex-Banfield frontman excels at running the channels and peeling off to the side to create chances for overlapping runners. Besides him on the right providing support will probably be Colombian international Roger Martinez.
According to ESPN's John Sutcliffe, Martinez's move to Miami could be done within a couple of days. If Miami is able to seal the deal, they will be getting a player known for scoring wonder goals and bullying defenders with his pace and size.
If Diego Alonso can take Inter Miami to the same heights he did with his Pachuca side in 2017. there is no doubt that the expansion side can certainly live up to the hype that was placed upon them. With a couple of months till the season starts, it looks like Inter Miami's roster build is finally coming to a close.