Minnesota United: Joe Hart not perfect, not bad
Joe Hart is being linked with a possible move to Minnesota United. Is he the right man for the job? There are arguments to be made on both sides.
Minnesota United have thus far been unsuccessful in getting last season's starting goalkeeper, Vito Mannone, to sign a permanent deal with the club. As a result, it appears the Loons are beginning to look elsewhere for his successor.
Minnesota United have been linked with a move for former Manchester City and current Burnley goalkeeper Joe Hart. After a long career in the Premier League, Hart would bring similar experience to that of Mannone, who also played in the English top flight.
Hart was a member of Manchester City's 2012 and 2014 Premier League-winning clubs. As of late, his career has stalled. He has struggled to get first-team minutes. To date, he has yet to make a Premier League appearance this season, but his pedigree is excellent and if he can rediscover his form, he could be an elite goalkeeper in Major League.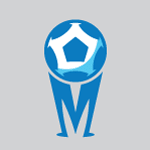 Want your voice heard? Join the MLS Multiplex team!
Write for us!
With playing time not being available at Burnley it is pretty clear that Hart would want to make an exit. He has the experience and resume to be a good signing but his recent form does have to be a bit of a concern.
Minnesota, however, certainly need a staring goalkeeper before the season commences and Hart might be the best option. Getting Mannone on a permanent deal would be the best-case scenario, of course, but with a deal seemingly difficult to thrash out, Hart would not be the worst second option.
Which Hart shows up is a little uncertain. He doesn't seem to have the form required to be a Premier League starter any longer which might suggest he is struggling for confidence and quality, but at the lower MLS level, his experience and high-character might also carry through.
And given the position he will play and for the team that he will play for, that is critical. Mannone was named the MLS Goalkeeper of the Year in 2019. He played all 34 matches and earned 11 clean sheets. That is a tall order to follow for Hart.
Alongside a lack of recent playing time, another negative aspect of this deal would be Minnesota wouldn't necessarily bring in a long-term option at the position. Hart will be 33 in April and there is no telling how much longer he will be playing for. This means the Lions may have to look for another goalkeeper within a few seasons.
Hart might be a good quick fix as Minnesota United continue to build there club into an MLS Cup contender. If they are looking for an experienced, proven winner to put a talented team over the top at a crucial position of need, Hart is it.
But there are drawbacks to this deal. This is not the slamdunk Premier League star that other MLS deals have been. Nevertheless, Minnesota United need a goalkeeper desperately, and if Mannone is unavailable, Hart is hardly a bad option to go for.