FC Dallas: Jesse Gonzalez, Paxton Pomykal deals great business
Recently, FC Dallas have signed both Jesse Gonzalez and Paxton Pomykal to long-term deals. The moves are great business, both for the short-term competitiveness of the team and the long-term finances of the organisation.
Jesse Gonzalez cemented himself as FC Dallas' staring goalkeeper in the last few seasons. The Homegrown Player is one of the many successful players Dallas have developed out of their academy.
Now, they have selected him as their go-to goalkeeper for the coming seasons. Gonzalez was signed to a four-year contract extension by Dallas this week. This comes in the wake of fellow academy graduate Paxton Pomykal, who broke into the first team in 2019 alongside Gonzalez, agreeing to a long-term contract also.
Signed in 2013, Gonzalez was already making appearances for the first team in MLS by 2015. His talent was prodigious and unavoidable, and his trajectory to become one of the premier goalkeepers in the league and country seemed inevitable.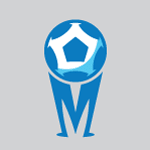 Want your voice heard? Join the MLS Multiplex team!
Write for us!
In 2017, he became FC Dallas' number one option in net as he made 29 appearances. Since then, he has continued to develop and grow into one of the top young goalkeepers in MLS. Gonzalez has the ability to further establish himself as one of the top goalkeepers this year and perhaps can help take Dallas further in the playoffs in 2020.
Gonzalez is the exact story you want to hear about. He is the example of the success that MLS academies can have — and can bring to the senior team. He has been developed and given opportunities to thrive at the club, which has led to the perfect situation at hand where they have been able to find a consistent goalkeeper on the cheap.
FC Dallas have worked on securing the future of their academy players. Gonzalez and Pomykal have established themselves as crucial players in the Dallas system, and the club is not delaying in tying them down.
Signing them to a long-term, professional contract secures their initial future in Dallas, which only aids the Texan's chances of making the playoffs in 2020. Moreover, both Pomykal and Gonzalez are young enough in their careers where they could still be sold to bigger clubs. This also ensures that FC Dallas will not lose them on the cheap.
In the increasingly explosive global market, selling young, improving players can be an extremely lucrative venture for MLS teams, as Atlanta, Vancouver and Dallas themselves have experienced. Now Gonzalez and Pomykal could follow in the same footsteps.
Ensuring that your young players' futures are guaranteed and protected is simply smart business. FC Dallas, as a club that has built its success on the development of its academy and young players, understands this and are doing precisely what they have to make the most of their talent.
Pomykal and Gonzalez are some of the brightest talents in all of MLS. And now FC Dallas have their futures secured. That is great business.